Scotiabank pauses Hockey Canada sponsorship amid sexual assault scandal
In an open letter, the bank's president and CEO says it wants to hold the organization accountable for behaviour contrary to its beliefs and values.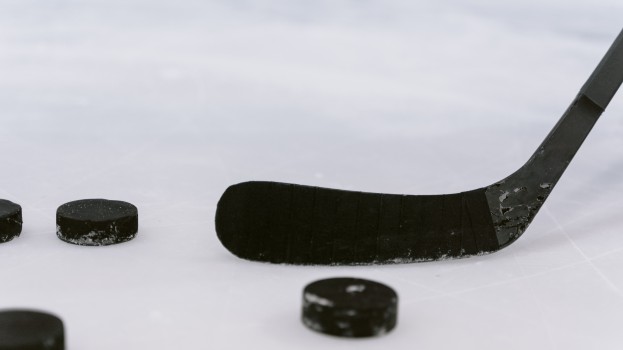 Scotiabank has put its sponsorship of Hockey Canada on hold until the sport's governing body takes steps to improve culture within the game.
In an open letter to Hockey Canada that was also published as a full-page ad in The Globe & Mail, Scotiabank president and CEO Brian Porter said he was "appalled" by details of a sexual assault lawsuit recently brought to Hockey Canada, which were "contrary to the beliefs and values" that both hockey and Scotiabank are meant to embody. To hold the organization accountable, he said Scotiabank's sponsorship of Hockey Canada would be paused "until we are confident the right steps are being taken to improve the culture within the sport."
In the immediate term, that includes pausing all planned marketing and events at this August's World Junior Championship. Spending earmarked for that will be redirected to the Hockey Canada Assist Fund, which aims to eliminate financial barriers for young people to play hockey, as well as the Women's World Championship. The bank is also making an additional donation to the Canadian Women's Foundation.
Scotiabank has not disclosed the monetary value of its sponsorship with Hockey Canada or how much it had been planning to spend on the World Junior Championship.
Porter also said that he expects Hockey Canada "to fully cooperate" with a federal government audit.
Last month, it was revealed that Hockey Canada had settled a lawsuit brought against it by a woman who had alleged she was sexually assaulted by eight then-CHL players following a Hockey Canada Foundation golf event in June 2018. The woman and the players, some of whom were also members of Canada's World Junior team that year, have not been publicly named. As the case was settled, the allegations were never brought before a court.
Among other scrutiny Hockey Canada has been facing, the incident raised questions about whether public funds were used to pay the settlement. After a public hearing last week, the federal government's Standing Committee on Canadian Heritage froze Hockey Canada's federal funding until it became a signatory to the Office of the Sports Integrity Commissioner, which would give it power to investigate abuse complaints and issue penalties for inappropriate behaviour. Hockey Canada must also disclose recommendations it received from its law firm, something it has thus far declined to do, saying it never received a completed report on the firm's investigation after the case was settled, and that the report in its current form is "incomplete."
Sports Minister Pascale St-Onge also ordered a financial audit into the settlement earlier this month.
Porter's letter also stated that he expected Hockey Canada to ensure Scotiabank's "sponsorship funding was used as intended."
When Scotiabank first signed on as a Hockey Canada "International Sponsor" in 2019, a cornerstone of its sponsorship was growing the women's game, in addition to making the sport more accessible at the grassroots level. That has also been a major facet of its broader hockey activities, which includes sponsorship of the NHL and all seven of its Canadian teams, as well as the PWHPA's "Dream Gap" tour and Hockey Diversity Alliance. Since the fall, the bank's "Hockey For All" brand platform has taken a more direct stance on changing hockey culture and fighting discrimination in the sport.
"The time for change is long overdue," Porter said in his letter. "We call on Hockey Canada to move with a sense of urgency in order to ensure that the game we love is held to the highest standards, and can truly be hockey for all."