More sponsors pause support of Hockey Canada
Chevrolet, Telus and Canadian Tire have joined Scotiabank in withdrawing support of the upcoming World Junior tournament.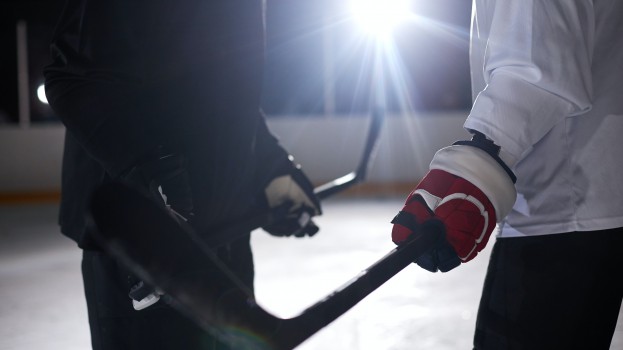 Several other sponsors have followed Scotiabank's lead and are pausing or re-evaluating their support of Hockey Canada, though many are maintaining support of women's and grassroots programs through the organization.
On Tuesday, Scotiabank announced it was putting its sponsorship of Hockey Canada on pause in the fallout of a sexual assault lawsuit that has raised questions both about the culture at the governing body for the sport in Canada, as well as transparency around the decision to settle the lawsuit and which funds were used to do so.
In a statement Tuesday afternoon, Hockey Canada said it understood Scotiabank's decision, adding that it has been "on a journey to change the culture of our sport."
"We have been on this journey for some time, but we agree that more needs to be done, and more quickly," the statement read. "This is a priority for our organization's leaders, and with the work we are doing, and the changes we are planning, our intention is to ensure that Hockey Canada meets the standards that our many stakeholders have for us."
Media in Canada has reached out to many of Hockey Canada's other sponsors at the Premier, International and National tiers to ask about the state of their sponsorships with Hockey Canada.
Chevrolet has "stepped back" from sponsorship activities, with a General Motors spokesperson saying the company was "[seeking] more clarity on what specific steps the organization has and will take following the alleged incidents of abuse."
"We at GM have no tolerance for abuse of any kind and wish to see Hockey Canada return to setting a positive example for all Canadians in all it does," the spokesperson said.
Canadian Tire and its sports banner Sport Chek are both Hockey Canada sponsors, and the company said it is withdrawing its support for World Juniors, while re-evaluating the rest of its sponsorship activities due to the lack of transparency and accountability Hockey Canada has shown.
"We are calling on Hockey Canada to do better and live up to their commitment to change the systemic culture of silence in our nation's sport, and push to make it more inclusive and safe for all," the company's statement said.
Telus said that while it will maintain its support of women's hockey events and grassroots programs, it will be pausing sponsorship activations with Hockey Canada and the World Juniors tournament, redirecting the money "to Canadian organizations that support women affected by sexual violence."
"Our values and our commitment to creating globally recognized, respectful and safe workplaces extends to all of our partners, and we are engaged with Hockey Canada to understand what specific changes are being made within their organization to drive positive cultural change and create a safe, inclusive hockey experience for all."
In addition to its activities around the World Juniors, in 2004, Telus took over naming sponsorship of the Telus Cup, the national championship for under-18 men's teams.
While these sponsors have stepped back from the World Junior tournament, some companies have not changed their activities, as their partnerships with Hockey Canada are focused on women, youth and grassroots hockey.
Sobeys is among those, having been focused on the Canadian National Women's Hockey Team and encouraging women to participate in the game since it first partnered with Hockey Canada in 2019.
"We are a proud supporter of the Women's National Hockey program and our sponsorship rights relate solely to that program," a Sobeys spokesperson said. "We are not pulling support from women's hockey and have no intention to do so. Our association with Hockey Canada is focused solely on our support of women's hockey and the funds we provide are only used for initiatives focused on the women's team."
Esso has been a Hockey Canada sponsor since 1981. In a statement to Media in Canada, Imperial Oil said it was "concerned by the recent allegations" and that it believed "hockey should be a sport where everyone feels safe." However, the company has not changed its sponsorship activities at this time, though it has informed Hockey Canada "that concrete steps must be taken immediately to address safety issues and ensure swift culture change."
"At the same time, our organization remains committed to supporting Canada's hockey community and grassroots youth programs across the country, as we have done for more than 40 years," a spokesperson said.
One of the cornerstones of Esso's Hockey Canada sponsorship is the Esso Cup, a national championship for women's under-18 teams. It also awards Esso Medals of Achievement to players in grassroots programs and hosts "Esso Fun Days" for youth.
Last month, Hockey Canada settled a lawsuit brought against it by a woman who had alleged she was sexually assaulted by eight then-CHL players following a Hockey Canada Foundation golf event in June 2018. The woman and the players, some of whom were also members of Canada's World Junior team that year, have not been publicly named. As the case was settled, the allegations were never brought before a court.
Among other scrutiny Hockey Canada has been facing, the incident raised questions about whether public funds were used to pay the settlement. After a public hearing last week, the federal government's Standing Committee on Canadian Heritage froze Hockey Canada's federal funding until it became a signatory to the Office of the Sports Integrity Commissioner, which would give it power to investigate abuse complaints and issue penalties for inappropriate behaviour.
Hockey Canada must also disclose recommendations it received from its law firm, something it has thus far declined to do, saying it never received a completed report on the firm's investigation after the case was settled, and that the report in its current form is "incomplete."
Sports Minister Pascale St-Onge also ordered a financial audit into the settlement earlier this month.