Friend or foe? Delivery platforms chase retail media ambitions
Do growing platforms like Instacart pose a serious enough threat to disrupt the flow of advertising dollars to major RMNs?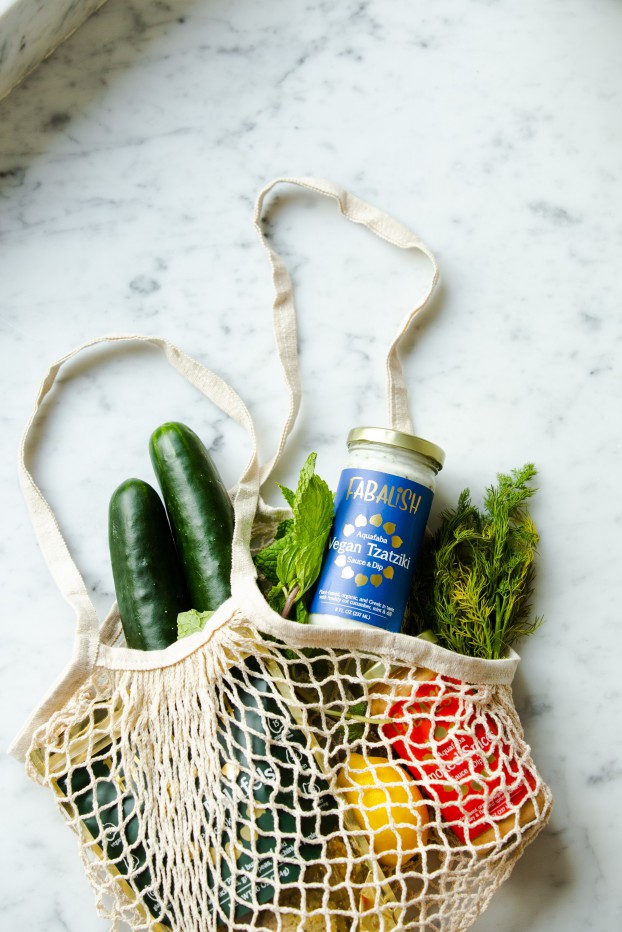 Walmart. Loblaws. Best Buy. Home Depot. The industry is well-aware of the famous players building retail media networks (RMNs) for advertisers. But there is another channel beyond big box that's slowly, ever-so-quietly, gunning for digital advertising dollars.
Delivery platforms like Instacart, Uber's CornerStore and DoorDash may not come with the sales pitch of being able to link digital ads with physical shopper programs like major retailers can, but that's not stopping them from investing big in online retail media.
Instacart says it wants to build a $1 billion ad business and is working with marketers to pitch digital versions of circulars and end caps on its app. The company's VP of ad sales Ryan Mayward says it's relying on its measurement system to attract advertisers, allowing them to track "the moment an ad is served to a person and the moment they add that item to their cart and complete their purchase."
Beyond measuring the consumer journey, Mayward says Instacart is also building its media business to be able to offer "CPG analytics like basket analysis, and help brands understand basket composition, whether they're winning net new customers, have a leaky bucket problem, or helping them understand seasonal trends by diving deep on insights."
Meanwhile, restaurant delivery apps like UberEats and DoorDash are also launching ad businesses that look to grab performance budgets. These delivery platforms aren't just going after QSRs like Burger King and McDonald's to place ads; they've also set sights on CPG brands like Danone, which this year purchased the first-ever grocery ad in Canada on the UberEats app driving to Cornershop, its grocery platform.
So the question is, do delivery platforms pose a serious enough threat to disrupt the flow of advertising dollars to major RMNs? Samantha Kelley, Touché Media's managing director, isn't convinced.
"There's room for both, but they don't play the same role at all," she says. "A volume of advertising dollars will probably live more with retail media than delivery platforms, which don't have the scale of retail media. If you compare Walmart or Canadian Tire, their traffic is almost 100 times that of Instacart."
Kelley says the depth of first-party data that RMNs hold is another reason she doesn't see delivery platforms creating much of a disruption anytime soon.
"RMNs have spent the last three-to-five years investing in infrastructure to be able to have a single view of the customer online and it's a gold mine of insight and data," says Kelley. "That's really hard to compete with and hard to build. Category data, cross-category data, frequency of purchase visits and shopping habits – that's a lifetime of value. You get so much more when you have consumer data, as opposed to the last delivery or a list of shops that you've historically purchased from."
Kelley adds that the relationship between brands and retailers is also much more reciprocal. "Because there's more room on RMNs, there's a win-win situation between the manufacturer and the retailer where [the former will say,] 'If you carry or you sell more of my products, I will invest my ad dollars.' There's a positive wheel of profit for both parties that doesn't exist with the delivery platforms."
Even though Kelley doesn't believe delivery platforms will take a significant portion of ad dollars from retailers, she does see the value in the apps' proximity to consumers. "They do have the edge in terms of being on somebody's mobile phone, so they can look at it and be incentivized with coupons and other sort of dangling carrots."
Arthur Sylvestre, director of media, digital and ecommerce, delivery platforms at Danone, says the CPG brand has been "gaining share" on Instacart and Uber's Cornershop since it started advertising on the platforms. "Ads are performing well because their technology allows for advertisers to enhance the targeting capabilities and to leverage day parting opportunities… The ROI that we're seeing is very encouraging."
Sylvestre says Danone is always looking to optimize its media mix and experiment with newer channels like delivery platforms. "With the emergence of these online options, we're rebalancing the budgets because we're seeing opportunities to increase the percentage of spend that goes into conversion and lower-funnel activities that did not exist in the past."
"With those options, we're now able to invest some dollars where the consumer is making the purchase decision, which is in the online store," he adds. "I think there is a bit of a balance between traditional retail media and ecommerce that's going to help the efficiencies of most marketing mixes in the future."