Is the threat of a recession tomorrow impacting media decisions today?
Both history and post-pandemic trends suggest it will be some time before the state of the economy impacts spending, but some are looking to more flexible channels... just to be safe.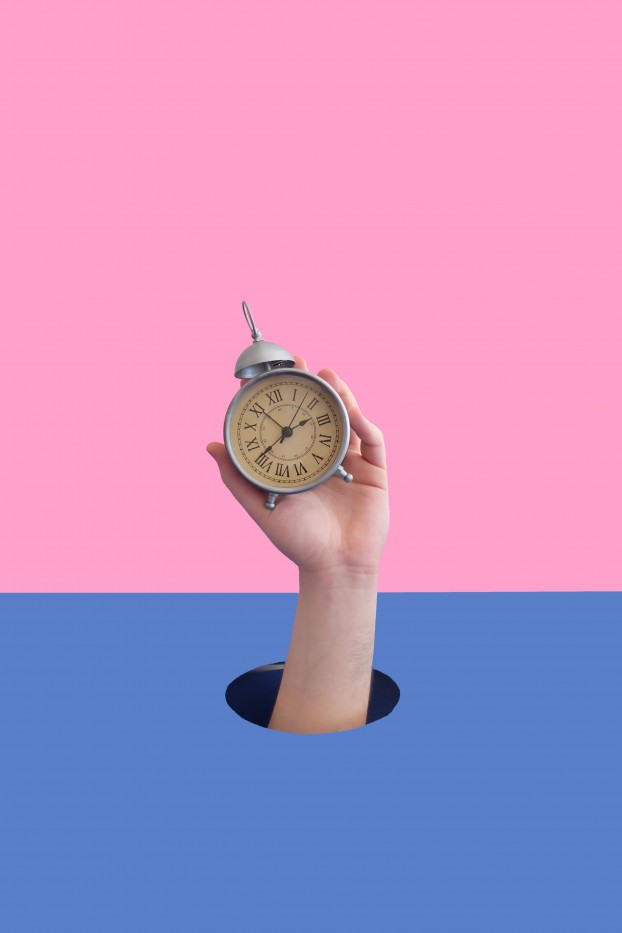 There is a sense of caution in the business world today. Talk of rising inflation, slowing economic activity and even some speculation about a possible recession has many businesses rethinking their spending.
But the sky isn't really falling – at least not yet – and financial gurus are divided on when it could happen, if at all.
The media industry enthusiastically re-entered the marketplace and energized ad spending post-pandemic, so (while keeping the economy in mind) advertisers aren't in a hurry to put activity on pause again for another two years.
"The latest economic outlook released shows that based on Canada's current trajectory, an economic slowdown is in the cards, lasting until 2024," says Caroline Breton, SVP and chief client officer at Dentsu Media. "However, it's expected that advertising spending will continue to grow throughout 2022 despite an ongoing industry rough patch."
She says some clients have started to mention the potential of a recession, but for the most part, many are still trying to recover from COVID, high commodity prices, supply chain challenges and, now, high fuel cost impacting shipping. The automotive industry, which has been plagued by a parts shortage, is now faced with higher interest rates making new car purchases less attractive to buyers.
"CPG manufacturers are operating in uncharted waters with inflation at a 40-year high," Breton says. "Supply chain issues are not helped by the Russian invasion of Ukraine, labour shortages and rising interest rates – and we are starting to see some advertising budget cuts as there is only so much price increase they can pass on to consumers."
However, Breton says, the 2008 recession and the economic outlook of today are not the same. The job market is good. Unemployment is low. Consumers are sitting on excess savings, so there is a buffer there, though the rising cost of living may have an impact.
Scott Stewart, general manager of Glassroom, says, investment-wise, the agency hasn't seen any immediate indication of budget cuts coming on the horizon but, to be realistic, it is also probably too soon to tell.
"If we learned anything from 2008, the economic impact on ad spend usually tends to be on the long tail of an economic slowdown and we are predicting that any impact of any inflation will most likely be on Q1/Q2 of 2023 budgets at this point."
What is positive right now, Stewart says, is the general feeling that clients are benefiting from the return to pre-COVID spend levels based on current business results.
"While we are cautiously looking ahead, there haven't been any immediate signals that we need to fully hedge at this time," he says. "The Fall Upfronts didn't indicate a slowdown in the media industry, rather it was the opposite for video, particularly TV, which inflation has had little effect on stopping. In fact, we saw industry demand increase across most media channels in the past six months."
At Publicis Media, the economic situation is creating a sense of caution around budget commitments, as clients are unsure that budgets will hold. They are looking for more flexibility in their buys or are gravitating to channels with a shorter lead time, or inherent flexibility, which inevitably favours digital.
Jeff Thibodeau, president of PMX Canada, says some budgets are being held back a bit, but that's become the norm since the pandemic. Over the last two years though, the agency saw budgets land in full, with very strong Q4s. "We suspect we'll see a similar trend in 2022 and beyond. In fact, we're already seeing it. However, there will be some budgets that don't come to fruition pending supply and sourcing issues in 2022."
When it comes to media channels that are most likely to weather the economic storm, Thibodeau points to television, based on supply/demand metrics, and that it still requires locking in budgets ahead. He expects advertisers to play with more short-term, open channels in digital to cover cuts as required, but says digital will face a bit of a lag on budget approvals, and tighter execution timelines resulting from clients with budgets that are more in flux than others.
"We are advising clients not to hold budgets back, particularly where flexibility is ingrained in the channel," Thibodeau says. "This allows us to better plan and execute. Plus, it provides a bit of a first-mover advantage to lock up key placements, properties that will drive their business results in this tough year."
Kevin Kivi, general manager of Horizon Media Canada, says he's seeing more medium to long-term planning hesitation. Right now, Kivi says Canadians are wanting to enjoy a more normal summer than we've had for the past few years – they want to get out and about, they want to see friends, they want to see extended family and they want to splurge a little.
"The real test is going to come as we head into the fall period, as the economy continues to erode, and we see concern settle in for the road ahead," he says.
How agencies and clients partner will be the big differentiator in times of change and uncertainty, Kivi says. Many clients will see marketing and advertising as a commodity and an area that needs to be trimmed – there are many published pieces that would contradict that mentality.
"As partner and advisor to our clients, it's our job to reassure, understand the challenges and find solutions," Kivi says. "At times that will mean doubling down and relooking at everything, or it can mean reductions in spending, but I don't think we are there yet."
What's key to all of this is balancing short and long-term needs and requirements.
"My advice to clients in times of uncertainty is to consider the long-term impacts of short-term decision-making," Kivi says. "Reducing spend may help the bottom line in the short-term, but the impact it has over many years will be felt for longer periods of time. Now is not the time to make impromptu decisions – better to weather the storm in a way that enables a brand to continue to drive short-and-long term goals."