Survey says… Entertainment and media will power DOOH over next year
But buyers don't expect other channels to suffer as a result.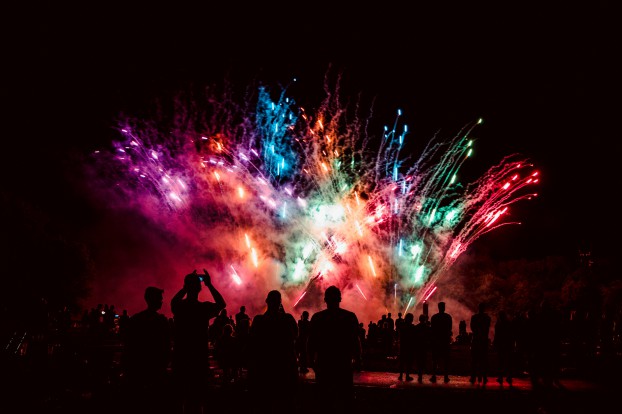 A global survey conducted by Miami-headquartered Alfi, an AI enterprise SaaS advertising platform, determined that the entertainment and media sectors will be the biggest exploiters of Digital Out of Home (DOOH) advertising over the next year.
Sixty-six percent of the polled CEOs and senior executives from Canada, the UK, U.S., France, Germany, Australia and the United Arab Emirates believe that the entertainment and media sectors will be behind the biggest increase of use in DOOH advertising, with 62% of those polled also saying the government sector will be an active sector, and 61% saying the same for the retail industry.
While the number of participants wasn't identified, other popular sectors that are expected to lead the rise in DOOH advertising include the finance industry (58%) and telecoms (52%).
Conversely, advertising budgets allotted towards an increase in DOOH spend would mean a subtraction in other mediums, with the Alfi survey finding that 57% of respondents expecting TV ad budgets to take a hit, while 53% believe newspapers will also be reduced.
Just 15% felt OOH budgets will be siphoned to accommodate increased DOOH spending, with 21% believing that online advertising will take a hit with the switch.
While the two agencies that CARD reached out to agree in principle with the findings, the arguments for certain budget cuts to compensate for extra DOOH ad investments when it came to other forms of advertising were met with skepticism.
"I'm not sure about the dollars for DOOH coming specifically from TV and newspaper," Sheri Rogers, Horizon Media's SVP of business solutions. "I've not read any research or stats that would indicate that's specifically where it's coming from. We've seen very strong TV investments over the last few years.
"Obviously within TV, not just from a media perspective, but from a production and creative perspective, it's a much heavier lift on client budgets, whereas OOH and DOOH support clients who are looking to maybe pare back or to add that media multiplier effect. I can see them pulling from other above-the-line media."
As for the categories that are expected to drive the use of DOOH, Rogers is not surprised. "Given the rapidity in which some of these industries move – specifically entertainment, retail and telecom – it makes sense that DOOH would be more appropriate for them to manage any ongoing creative changes, or quick-to-market, quick-out-of-market scenarios."
One change she sees coming is DOOH becoming an even more important piece of above-the-line media strategies, "helping clients bridge the gap between reach and scale, plus traffic, action and sales, with digital and mobile working more closely together."
"I think this will probably be key for retail, telecom and agencies – which are first and foremost investing in tools to help us determine where to best engage with our customers," she says.
Kevin McDonald, CEO of Kinetic Canada, says his firm has seen an across-the-board demand for both static and digital OOH, especially since pandemic restrictions have lifted, though the balance between the two formats has fluctuated.
"Pre-pandemic, DOOH was probably 20% to 30% of our overall billing," he says. "During the pandemic, it flipped. It went from 20/80 to 80/20: 80% of our billings were digital just for the flexibility of moving messages, getting in and out of the market quickly. Coming out of the pandemic, we've seen more of a 50-50% split, but the total spend has gone up significantly."
McDonald says his entertainment clients have increased their spend significantly in DOOH, prompted by "the timing of the year: the weather is nice, restrictions are lifted, everybody's been cooped up for two years, so they're going outside. The thinking is that less people are watching conventional TV and more people are getting outside," he says. "The traffic and audience figures that we've seen outside are above pre-COVID levels."
Rogers also sees economic factors also playing a role in the increased demand for DOOH.
"DOOH within the context of OOH certainly provides greater flexibility, targeting lower production budgets," she explains. "Given the investment that the OOH sectors are making in DOOH – plus a looming recession and increasing inflation and media costs with respect to advertisers in general – advertisers may lean more on DOOH as they're looking for greater media efficiencies with their budgets."
As far as online budgeting is concerned, Rogers feels that as DOOH becomes more available programmatically, it will be included within the mix, "because of the ability to not only think of the reach, impressions and traffic counts, but how they translate to foot traffic attribution, sales, online inquiries and app downloads."
"I think this will be part of a more cohesive digital activation plan that will allow us to better understand exposure to conversion and cross-channels, and the efficacy of various media mixes for different clients and industries," she surmises.