Twitter tests new ad and content features
Canada is among the first markets to get Notes and Location Spotlight, with features tied to measurement and campaign optimization coming in the future.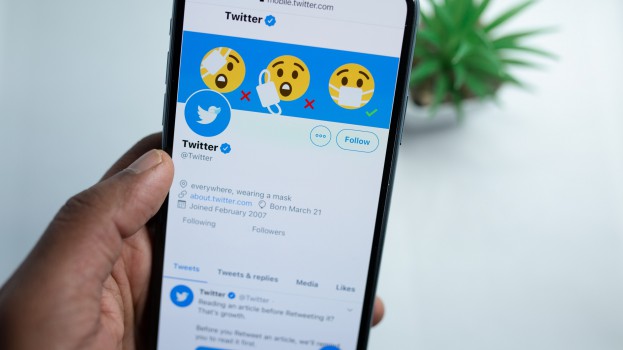 Twitter has begun to roll out and test previously announced new advertising and content features geared towards providing more opportunities for both brands and users share and optimize richer content.
"The additional features being rolled out in 2022 will further enable our customers to drive business results, by expanding Twitter as a creative canvas to help customers stand out," Jennifer Bairos Hofer, head of marketing for Twitter Canada, says. "This will accelerate our ability to drive lower funnel performance and making it easier for customers to find their audiences on Twitter."
The Location Spotlight, now available in Canada, the U.S., U.K., and Australia, allows businesses to display their location, hours of operation and additional contact methods on their profile. It is designed to make it easier for customers to find them, learn more about their brand, and to take them further down the path to purchase.
Although timelines for Canadian expansion have not yet been confirmed, the other features on the slate for the year ahead include Campaign Planner. With this tool, advertisers can forecast reach, impressions, average frequency and CPM against a specific audience, campaign duration, frequency setting and placement. They can also budget for auction-based campaigns and start and save a draft campaign directly from the tool.
Dynamic Product Ads will be introduced later this year through Multi-Destination Carousel, a swipeable creative feature introduced last year. Dynamic Product Ads will let brands personalize the creative they show in their ad by featuring the most relevant products to the right user.
Other features to expect this year include the self-explanatory Conversion Optimization and App Purchase Optimization, as well as interactive "Playable" Ads and Branded Likes, which lets brands customize Twitter's Like button.
"While we don't yet have specific timelines for the Canadian launch of these new features, they are on the roadmap for our market," Hofer says. "This is part of our ongoing effort to better support professionals on our platform and give them more reasons to be on Twitter. We are making significant progress in our performance product roadmaps to drive real business outcomes for our customers."
The rollouts on the ad front come after Canada became one of the test markets for Notes, Twitter's latest content- and experience-focused features for users. Notes is a long-form writing feature, allowing users to share writing that would be too long for a thread of tweets, with the added ability to embed media such as photos and videos. Writing created through Notes can also be shared in all the same way as tweets.
Twitter has also entered a partnership with Shopify in the U.S. As part of the partnership, Twitter has developed a sales channel app to be available to all U.S. Shopify merchants in Shopify's App Store. Again, no word on if or when this feature will be offered in Canada.