Adidas merges virtual and physical worlds for Ozworld
MediaCom used everything from custom Fortnite maps to Snapchat filters to 3D billboards for a Canadian execution of a metaverse-friendly campaign.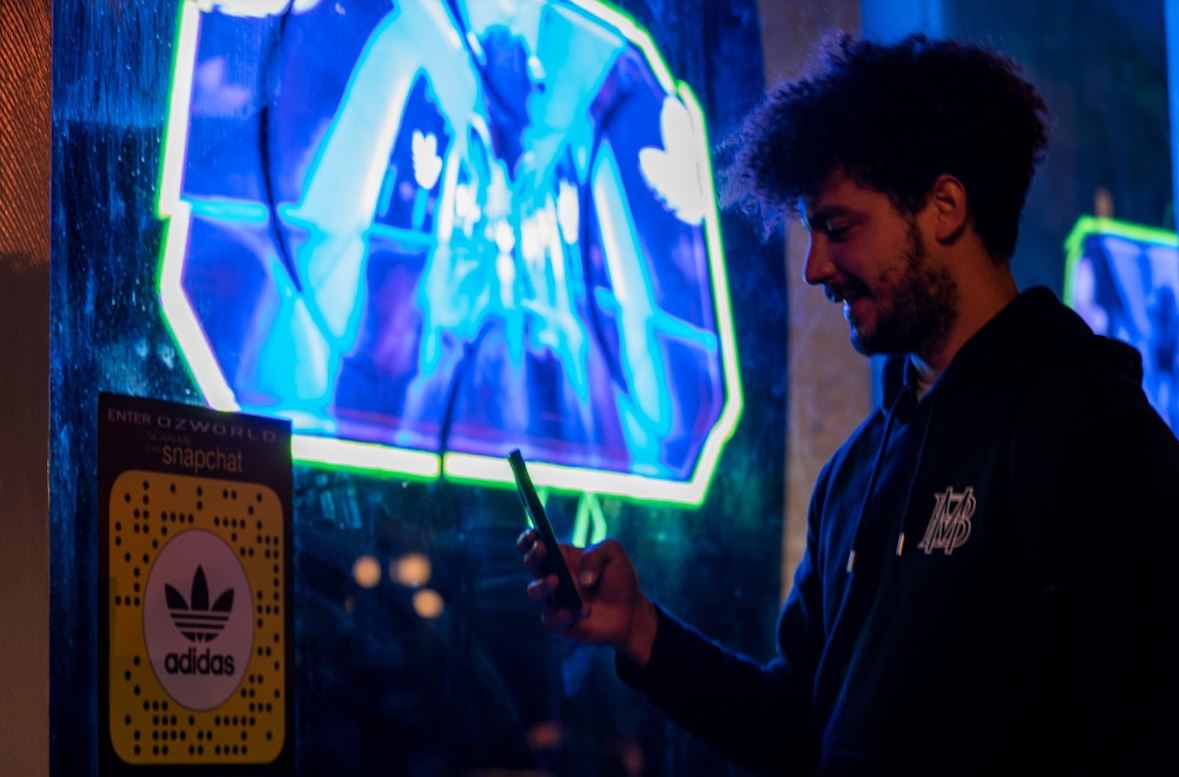 Adidas is targeting Gen Z with gaming and experiences that bring the virtual and physical worlds together to promote its digital- and metaverse-friendly Ozworld collection.
Ozworld was launched in April, featuring classic shoes from the 90s, such as the Ozelia and Ozweego, with a more modern and futuristic design. The launch was preceded by the creation of a digital hub where people can customize their own Adidas-inspired avatar, primed for use in the metaverse.
MediaCom Canada worked with Adidas on a Canadian execution as part of the global campaign.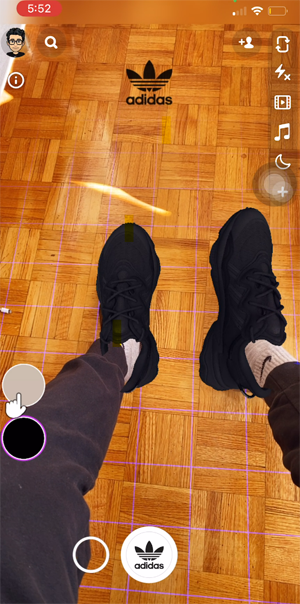 In addition to digital, social and search, the new campaign features components meant to create an immersive experience – including working with Enthusiast Gaming to integrate the brand into a custom built Fortnite map. It also features the brand's first foray into Snapchat's advanced features, using Snap Codes to direct people to the virtual Ozworld experience and custom filters that allow for virtual product try-ons, as well as a 3D holographic out of home activation.
"The main elements of the campaign were aiming to speak to Gen Z in a very authentic way," says Rui Vieira, SVP, business director at MediaCom Canada. "We know that they have a lot of different personas, both in the digital world and in the physical world, and how we engaged with them was predominantly through gaming. Parts like the Fortnite integration and doing things like creating Ozworld were really around giving them some license to help express themselves in a digital way."
Adidas' custom Fortnite map, to date, has over 300,000 plays since its launch on June 1. To promote the map, MediaCom engaged influencers Chica and Sommerset to play the map during their Twitch livestreams.
"Creating the Fortnite map was really important because Gen Z spends so much time gaming and that was a way for us to be able to engage with them where they are," Vieira says.
The campaign also added an OOH component with installations set up in retail areas in Toronto, Montreal and Vancouver that had a 3D holographic rendering of the virtual Ozworld environment that people could see in the real world, while also driving to it through QR codes.
"The three elements of the campaign are meant to work together.," Vieria says. "We know not everyone is into gaming, so that's where things like the OOH came into play where we would be able to bring the digital world into the physical world. We wanted to make it feel like it was a digital virtual world."
Vieira adds that, ultimately, the campaign is trying to bring this shoe back and give it a modern interpretation that Gen Z could understand and relate to.
"Adidas has a long history of street wear and sport culture. This campaign is just building off of the continuation of that legacy," says Vieira
He added that marketing spend for the initiative was similar to previous campaigns. A conversion element of the campaign included search engine marketing, Facebook and Instagram to harvest the demand generated.
MediaCom also handled all paid media, with Hill+Knowlton on PR.