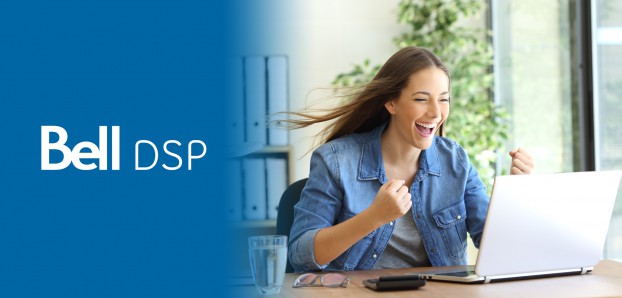 Multimedia giant Bell Media is an obvious partner for Canadian brands and advertisers. Its CTV broadcast network reaches 15.9M viewers weekly, and over 7.3 billion hours of Bell Media content has been viewed since September 2021 across its linear and digital platforms1. However, as the industry continues to evolve, Bell Media recognizes that brands also want to utilize data and innovative ad solutions to achieve better ROI.
"With Bell Media, not only will marketers have the ability to buy linear TV, but they also have the ability to connect traditional media buying with programmatic buying," says Perry MacDonald, VP, advertising sales and partnerships. "The Bell Demand Side Platform (DSP) is a data-enabled advertising product that offers marketers the opportunity to optimize a 360 integrated marketing campaign, making it the most omnichannel buying platform in Canada."
"That's something that no one has been doing in Canada except us," he asserts.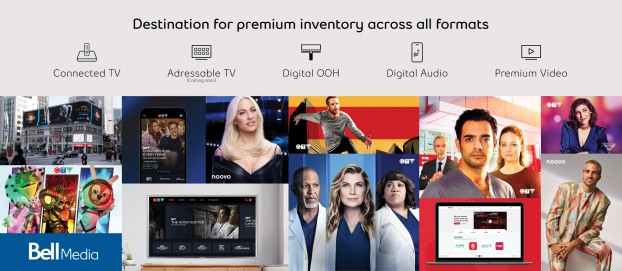 With First-Party Data [FPD] fueling Bell DSP, "advertisers are able to identify, connect and measure the right audiences across all formats," MacDonald explains. "The premium and privacy-compliant Canadian data is based on wireline, TV and wireless networks from 22 million customer connections within 8M+ Canadian households."
A key feature of the company's DSP is the ability to buy inventory outside of Bell Media on the Bell DSP. MacDonald explains that the available third-party inventory includes exchanges with Google AdX, Yahoo, Magnite, and Teads, as well as across-the-board Bell Media brands.
"You get to leverage the consistent FPD across all of that inventory," he confirms.
Activation will soon be available on connected TV, digital audio, and out-of-home inventory. MacDonald adds that as the industry prepares to navigate the cookieless world, Bell DSP gives brands access to its proprietary Smart ID solution for publishers and buyers.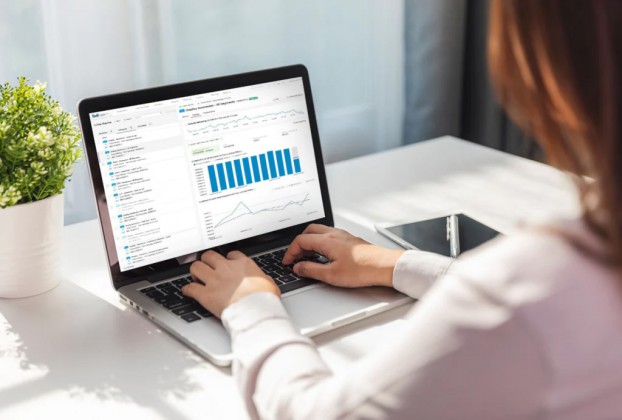 The self-serve Bell DSP boasts new offerings for potential clients, including the Bell Audience Manager feature, which was unveiled at Bell Media's 2022 Upfront. It is loaded with a machine-learning algorithm that scales audiences and helps target the appropriate customers for any desired campaign.
"The Bell DSP allows marketers to buy more granularly based on audience behaviours," said MacDonald.
He also notes that the Bell Audience Manager Analytics tool can be used in combination with the Bell DSP and SAM TV or as a standalone product to identify target audiences.
Few Canadian companies own the scope of assets that comprise Bell Media. Aside from its numerous linear broadcast properties, the company also boasts ownership and operation of audio, digital video, connected TV and out of home, offering numerous buying solutions that help connect brands to their target audiences.
"This appeals to planners, programmatic buyers, and virtually anyone in the marketing community," says MacDonald. "We are committed to making it easier for customers to plan, run and measure scaled, targeted campaigns to help drive their brands and business forward."
Bell Media is Canada's leading content creation company, owning 30 local TV stations led by CTV, and 30 specialty channels, plus 215 music channels including 109 radio stations within the iHeartRadio brand and streaming service. Bell Media also operates more than 200 websites; video streaming services including Crave, TSN Direct, and RDS Direct; and multi-channel network Much Studios. Learn more at www.BellMedia.ca.
Sources:
1Source: Numeris, Total Canada, BYTD Weeks 1-34 (8/30/21 to 4/17/22). Final Data. Vs. YT/FB using comScore Data September 2021-March 2022, Calendar Months vs. Same Months Last Year