Disney+ hires Justin Erdman to lead Canadian partnerships
The local appointment comes as the company strikes a global deal with The Trade Desk on privacy-safe addressable ads.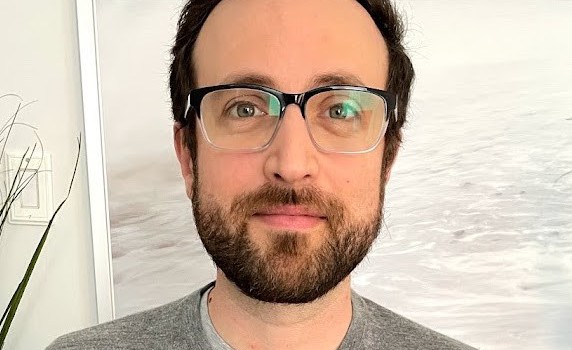 By Victoria Ahearn
Disney+ has appointed Justin Erdman as its new head of partnerships in Canada, coming as the entertainment giant strikes a global deal to bolster its addressable ad capabilities with The Trade Desk.
Toronto-based Erdman (pictured) will build private- and public-sector partnerships, with the goal of accelerating subscriber growth and viewer engagement with the U.S. streaming service's catalogue of content. Along with colleagues across Disney Canada and globally, he will seek out Canada-specific partners and help localize global and North American partnerships.
Erdman has over 15 years of experience in tech, entertainment and media partnerships, content and products. He's held previous roles in TV, music, and digital content at companies including BBTV, where he was head of business development, and Bell Media, where he was director of strategy and partnerships.
His career has also seen him work as a digital publisher at Rogers Media; at Deezer as managing director of Canada; at Universal Music Canada as head of emerging technology and interactive team; and CHUM Television as an interactive producer.
Last October, Shopify executive Jason Badal joined Disney+ in Canada as VP and GM. The Walt Disney Company streamer launched in Canada in November 2019.
Disney+ plans to add a lower-cost, ad-supported tier to its membership options, which is expected to debut in some markets by the end of the year.
Also on the ad front, it was announced on Tuesday that Disney had signed a deal with programmatic platform The Trade Desk. The deal will make inventory across Disney's linear and streaming properties available on a single platform, as well as the company's Clean Room technology. The deal will also facilitate an integration between Disney's Audience Graph and UID 2.0, The Trade Desk's open-source post-cookie ad targeting solution.
Most of the Disney properties impacted by the deal are available to U.S.-based audiences: Hulu, ESPN+, ABC, Freeform, ESPN, National Geographic and FX. Though Disney+ was not mentioned specifically in the news, it may presumably be part of the holistic approach, once ads are available on the platform.
Regardless of Disney+, Erwin Joaquin, senior director at The Trade Desk Canada, says this still sends a signal about the future of privacy-safe addressable ads for local advertisers.
"This deal continues to reinforce a shared commitment to invest in solutions that facilitate secure data collaboration and that build toward a future that is fully addressable, not only in Canada but globally," Joaquin said in an email to MiC. "We continue to build this new identity fabric, leveraging Unified ID 2.0 ad move into an opt-in internet with consumer consent."
With files from Josh Kolm