Spotted! Sam Adams brings the sounds of Boston to Ontario
A campaign for Wicked Easy leans into the signature accent of the brewer's hometown.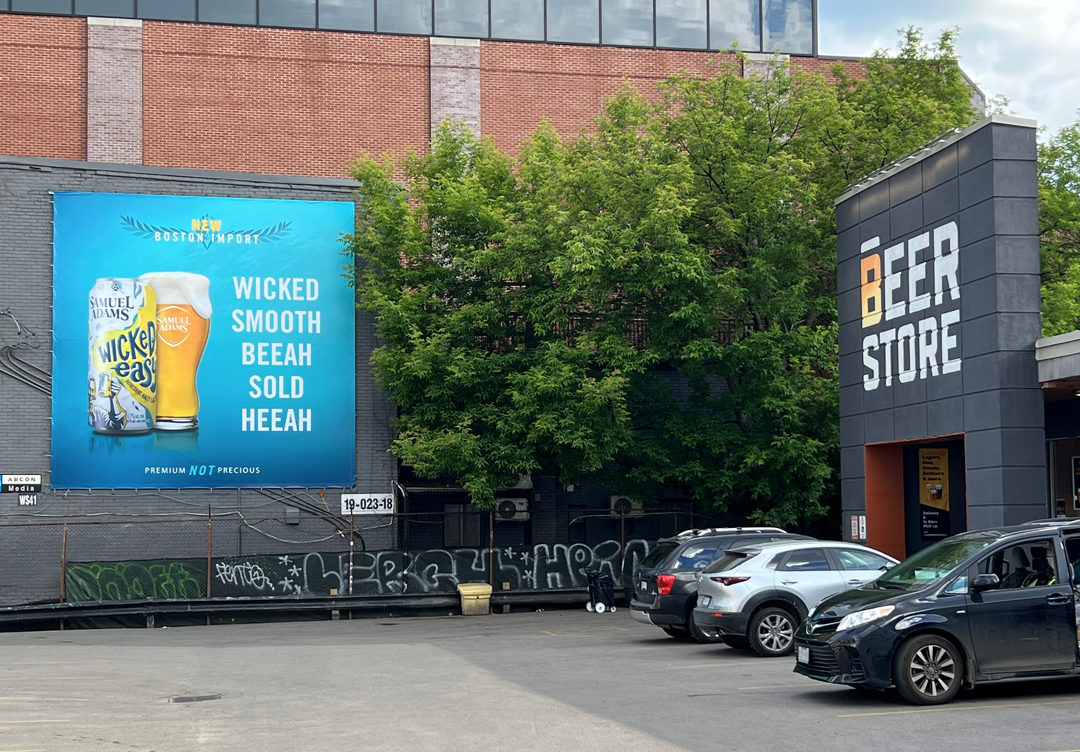 Samuel Adams' Wicked Easy is a citrus-infused, light IPA that is making its way to Ontario this summer after a debut in Quebec last year.
With a name that makes a clear reference to a saying from Samuel Adams' hometown of Boston, it makes sense to promote it by continuing the city's distinctive way of speaking.
With creative by Arrivals + Departures and media buying by Media Experts, the ads lean into the unmistakable Boston accent, with copy littered with dropped "r"s and rounded vowels. It also reinforces the brand's "premium, not precious" brand positioning, letting consumers know it "paihs well with caivah or foot lawngs."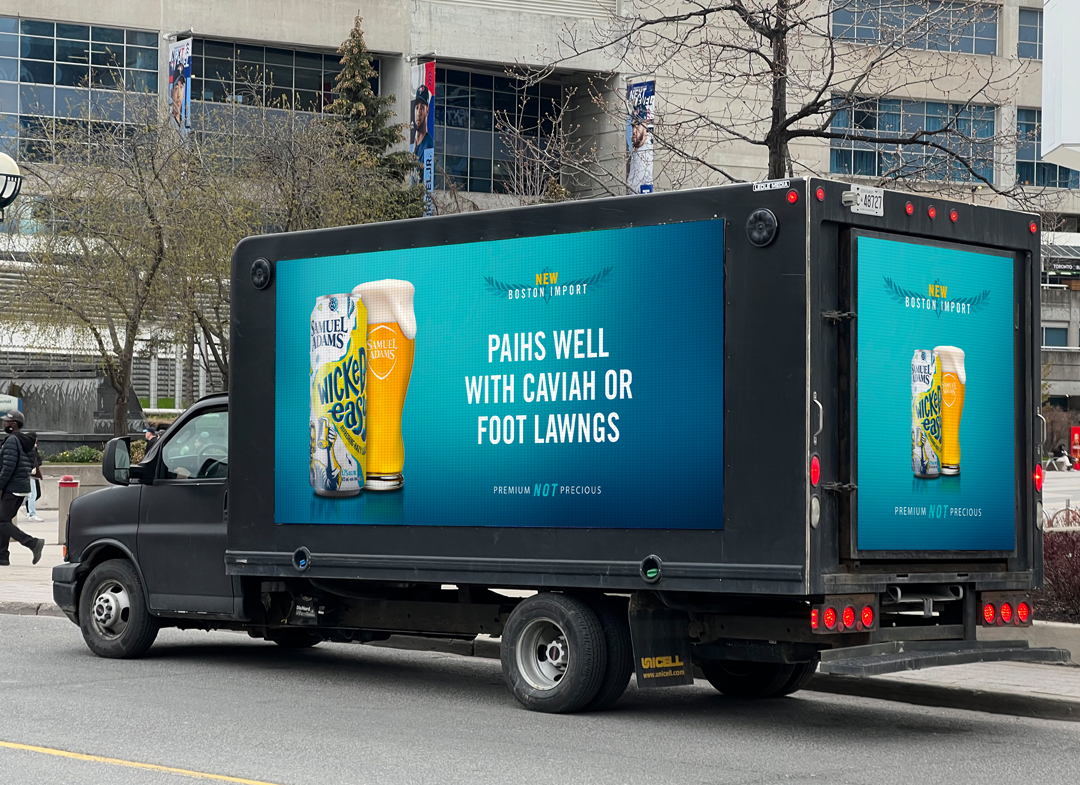 The buy includes placements near Beer Stores ("beeah sold heeah") and a mobile digital board seen driving the streets of Toronto. The campaign social video ads geared that give Ontarians a lesson in how to some phrases they would find particularly helpful ("Don't worry, I've got beer covered for the cottage") in a Boston accent.