Meta brings payments to Instagram chats
The latest ecommerce-oriented move from the platform allows for purchases to be made within in DMs.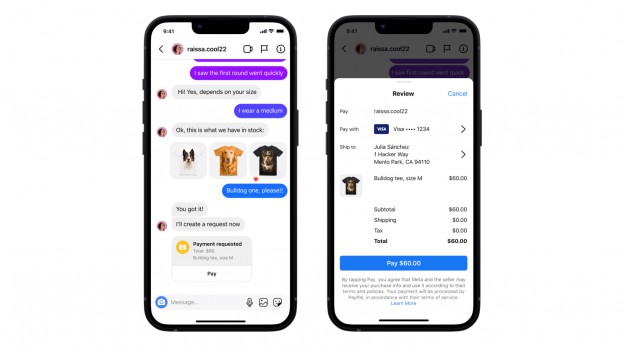 Businesses have another way to link their social channels to ecommerce thanks to a new feature from Instagram.
A verified business account on Instagram will be able to initiate a final purchase with a customer through the social platform's direct messages.
The service is geared towards users who are already chatting with a business, such as to answer questions or request product customizations. Once those details have been sorted out, users can make the purchase without leaving the chat interface. The company says one billion messages are sent between its users and businesses in a given week.
It can also be used for businesses that have yet to use the Shops feature on Instagram or Facebook, one of the main ways Meta has been attempting to make inroads with small and medium businesses on its platform. Other recent ecommerce-focused features added to the platform included a more robust way to tag products in posts from both brands and their influencer partners, which was rolled out widely in the U.S. in April.
All payments are made using Meta Pay, which was previously known as Facebook Pay until it was renamed last month. The service has primarily been used to make payments and send money on the company's platform, though CEO Mark Zuckerberg said at the time of the rebrand that is would also become the main digital wallet the company would be using in the metaverse.