GroupM sets plan to refine media's 'insufficient' sustainability efforts
The framework for reducing emissions in the ad supply chain came with a report calling out the lack of progress the industry has made thus far.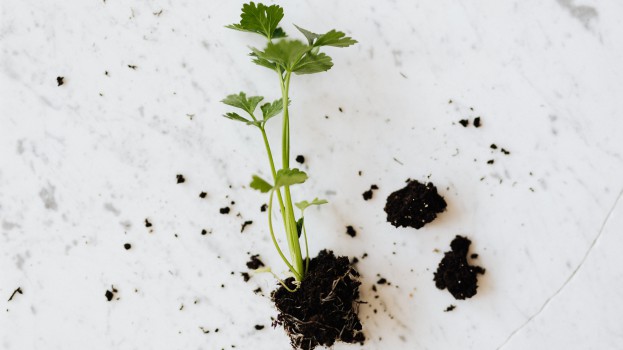 GroupM and WPP are showing their commitment to measuring and reducing ad-based carbon emissions with a new framework to further that goal – alongside an unflinching report about the lack of progress the industry has made so far.
WPP has committed to reach net-zero carbon across its direct operations by 2025 and its value chain by 2030. This commitment includes the media GroupM buys on behalf of clients, which collectively account for more than 50% of WPP's total emissions.
The new framework to reach that goal, summarized in a report released Tuesday, is aligned with the newly developed global carbon measurement framework, Greenhouse Gas Protocol (GHGP). The framework provides the parameters, data inputs and methodology needed to power a robust global carbon calculator aligned to the GHGP.
The calculator will be available to GroupM clients in Q4 and allow for the mapping of the total carbon footprint of advertising campaigns from development to delivery. It also outlines steps advertisers can take immediately to accelerate their decarbonization efforts. These include buying fewer but higher-quality ads, cutting the complexity of the supply chain by reducing intermediaries and buying low-carbon media products.
The report released alongside the framework also details the "insufficient" progress made towards calculating and cleaning up the carbon impact of ad inventory. Namely, it calls out how existing carbon calculators suffer from a lack alignment on methodology and metrics, as well as a reliance on questionable data sources. There is also significant data missing from the equation: data center, cloud services and network transmission operations are not considered in many ad-focused carbon calculators, despite being a major contributor to emissions.
"Today's carbon calculators are using either outdated or incomplete data, and data is the hardest part of the calculation," Krystal Olivieri, global chief innovation officer at GroupM and Choreograph, said in the report. "Plus, they all measure output differently, because there is no standard output for how to measure emissions from media."
To that end, GroupM commissioned independent specialists in carbon measurement to evaluate capabilities within its agencies and the industry more broadly. GroupM will make the methodologies and processes supporting its new framework available to industry bodies and organizations committed to decarbonizing the media supply chain setting a target approved by the Science Based Targets initiative (SBTi).
Among the other things GroupM called out was the focus on "offsetting" emissions instead of reducing them – WPP's framework has a focus on reduction – as well as the industry's slow pace in addressing the environmental impact of its own operations,
"If we all continue to work on this problem independently, we're going to have a limited impact on carbon emission reductions," said Ollie Joyce, global chief transformation officer at Mindshare. "If we want to move further, faster, we need to work as one with a consolidated plan. There is massive urgency here, and we cannot move as slowly as we have in the past."