Shopify partners with YouTube to integrate video with ecommerce
A new feature will allow merchants to link directly to products from videos and live streams.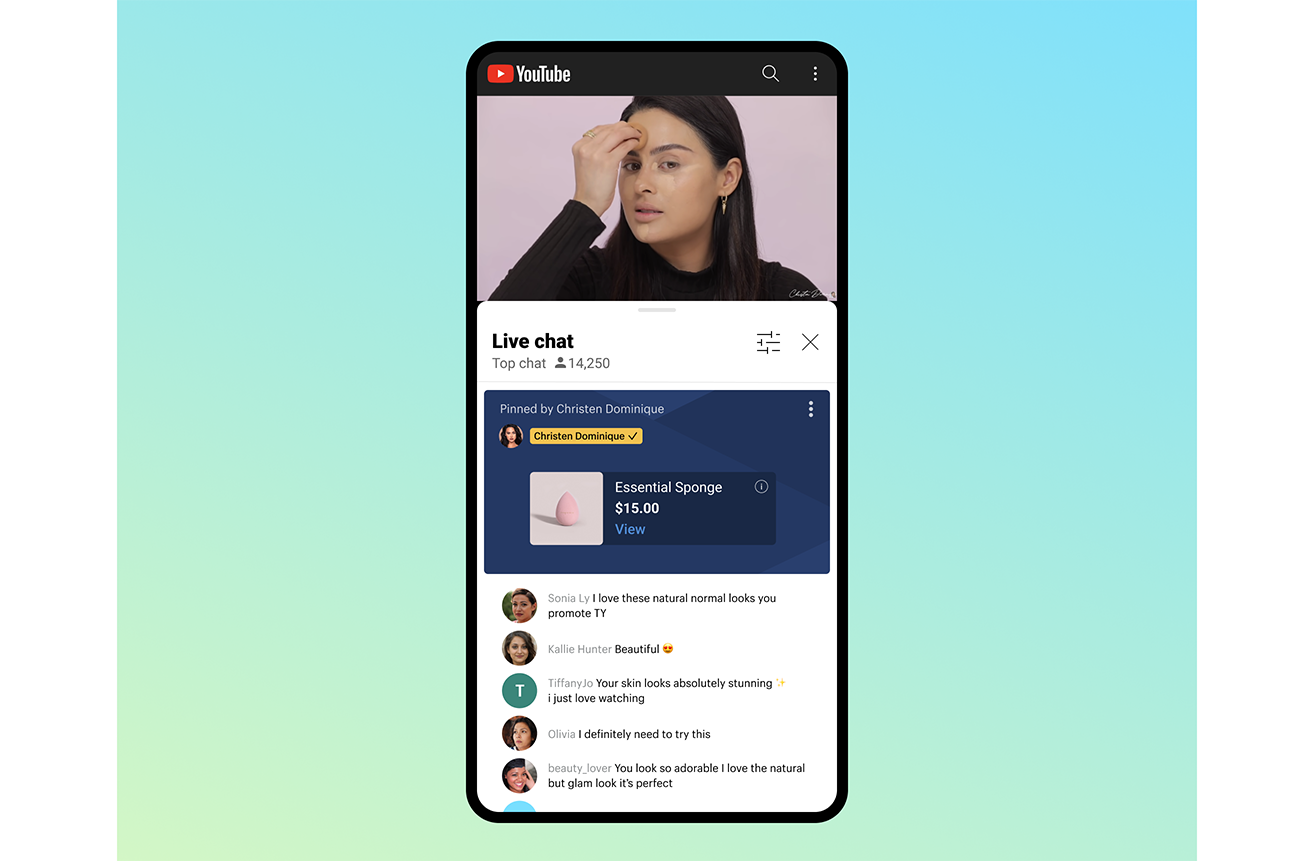 Shopify and YouTube have partnered to help merchants connect their online stores to their video content.
YouTube Shopping on Shopify will give merchants the opportunity to integrate their online stores with content on the entertainment platform, giving them direct access to over two billion monthly logged-in users.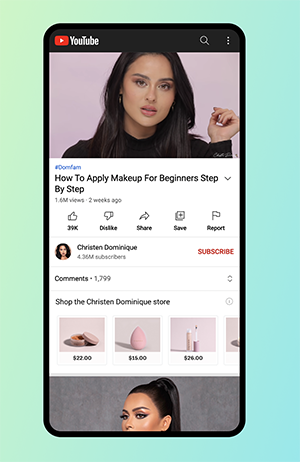 Shopify merchants will be able to sell their products on YouTube through live streams and videos, where several products can be displayed on a "product shelf" under the video. Products can also be pinned to the top of a chat during live streams, with picture-and-picture playback that allows for checkout without leaving the video or stream. There will also be a new "store" tab added to a merchant's YouTube channel.
Because Shopify acts as a merchant's retail operating system, the new service will guarantee that product details including names, images, pricing, and shipping are kept up-to-date across all channels. Sold-out products will be automatically removed from YouTube and merchants will be offered the option to track performance of live and on-demand videos directly from their Shopify account.
"For years, creators have built businesses around their YouTube content, often extending their entrepreneurship into building their own brands, but it hasn't been as seamless to reach their audience with these products directly on YouTube," says David Katz, VP of shopping product at YouTube, who added that this integration helps ensure stores are "front and centre" of content brands create.
For the better part of the last year, YouTube has been focused on providing more of a direct link between the content creators upload to its platform and their ecommerce businesses. Part of this is to compete with other influencer-focused platforms like Instagram and TikTok – which have been developing their own ways to integrate content with online shopping – but also to make up for slowing growth in ad revenue. The platform reiterated its commitment to ecommerce when its Q1 financial results missed expectations, with a particular focus on live shopping experiences.
"Commerce today is multichannel, and YouTube is one of the most influential channels on the planet," says Kaz Nejatian, VP of product at Shopify. "Shopify's new YouTube integration will fundamentally change what opportunity looks like for independent brands in the creator economy."