Twitter cites the economy and Elon Musk for meager growth
Ongoing uncertainty hit the company's ad business, despite user growth.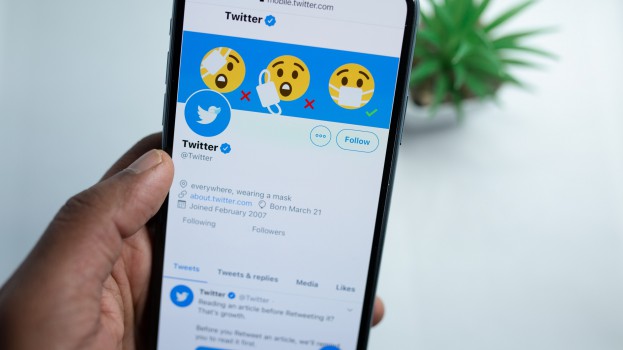 Twitter revenue missed analyst expectations in Q2, with the company citing a mix of economic factors impacting several ad-supported companies, alongside the ongoing uncertainty of the company's acquisition by Elon Musk.
There were 237.8 million average monetizable daily active users on Twitter in Q2, up 16.6% year-over-year, with the company citing improvements to the user experience and people wishing to discuss ongoing world events. Users grew by 14.7% in the U.S. and 17% in international markets.
Despite this, revenue decreased by 1%, though it increased by 2% when excluding the impact of currency exchange rates. Ad revenue increased 2%, or 6% on a constant currency basis. When excluding the impact of MoPub – a mobile app monetization division Twitter wound down at the end of 2021 – revenue growth was 3%, with advertising revenue growth up 3.1%.
Like in previous quarters, Twitter did not cite Apple's iOS 14 update as having a major impact on its ad earnings, as it has at many of its social media competitors. However, one common challenge it is facing is macroeconomic conditions like inflation, a pending recession and the war in Ukraine impacting advertiser confidence and spending.
One factor unique to Twitter that it cited for a drop in revenue was uncertainty caused by the proposed acquisition of the company by Elon Musk, which the company said had also created uncertainty among advertisers.
In Q2, Twitter reported spending $33 million USD on the transaction, part of a 31% increase in expenses in the quarter. The company also reported $19 million USD in severance-related costs (in May, the company parted with two of its top executives) and a 51.7% increase in research and development costs.
Earlier this month, Musk said he was terminating his proposed $44 billion USD takeover of Twitter, claiming that Twitter was in breach of the agreement by refusing to comply with Musk's requests for information regarding spam and bots on the platform (Twitter had disclosed that less than 5% of its daily active users were spam bots, but Musk disputed the figure). In response, Twitter filed a lawsuit against Musk to force him to complete his obligations under the acquisition agreement.
Last week, a judge ruled that a trial would be held this fall, citing the ongoing impact the uncertainty around the deal was having on Twitter as a company. Musk's lawyers had been seeking a trial date for February.
Given the pending transaction, Twitter did not provide future guidance or hold a call with analysts.