Start, Stop, Change: Dentsu picks a new president
Plus other news from Epitaph, GroupM, Broadsign, Sing Tao, Google and more.

START
Dentsu Media hires Sarah Thompson as president
Former Mindshare chief strategy officer Sarah Thompson has been appointed to Dentsu Media's Canadian leadership team as its new president.
In her new position, Thompson will focus on accelerating the agency's media offering, driving growth through innovation and fuelling collaboration with other Dentsu agencies and offices across the region.
"What attracted me the most to Dentsu was the opportunity to create something with all those assets and make a great place for everyone to thrive, our clients, our people and our partners," Thompson says. "Dentsu has been leading in the attention economy and at the foundation of that is quality and accountability for media."
Epitaph restructures, names new head of planning and strategy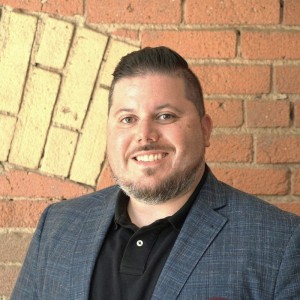 Indie media agency Epitaph Group has hired Jordan Lauper as its new head of planning and strategy, filling a key role as the agency evolves client focus.
Lauper will be responsible for leading all of the agency's client and strategic requirements across Canada and the U.S. He takes over the role from Emily Clarey, who will transition to become the head of marketing strategy, responsible for all outbound communication, new business and relationship building across the industry for the three-year-old agency.
Epitaph Group partner David Jowett tells MiC that the hire comes with a restructuring that separates existing client requirements from new business, allowing it us to "double down on our client focus" will still driving new business and marketing efforts.
Broadsign adds header bidding to DOOH platform
Broadsign released a new feature for its programmatic OOH platform to help media owners manage multiple bids, making it the latest DOOH company to bring header bidding to its platform.
Despite being a standard in other digital platforms, header bidding – in which media owners can take bids from multiple SSPs to get a greater yield for their inventory and give advertisers greater transparency – is relatively new to the DOOH space.
The Broadsign Reach Header Bidder enables DOOH media owners to consolidate and manage programmatic bids from multiple third-party supply-side-platforms (SSPs). Broadsign Reach Header Bidder provides an alternative, streamlined approach, combining demand from multiple SSPs into one slot in the ad loop and choosing the winning bid to play based on Broadsign's fair play auction logic.
Gatorade is out, Biosteel is in as NHL sponsor
BioSteel Sports Nutrition is now the official hydration partner of the National Hockey League (NHL) and the National Hockey League Players' Association (NHLPA).
As part of its new sponsorship, BioSteel receives League-wide rinkside marketing and product supply rights, retail activation rights, community engagement platforms, player marketing and activation rights and more. Beginning in the 2022-23 NHL regular season, fans will see NHL players hydrating with BioSteel during every NHL game in North America. BioSteel products will be featured on each bench, penalty box and goal net.
In June, Biosteel's legacy competition Gatorade ended its long involvement with the NHL amid a shift in its sports sponsorship strategy. Despite this, parent company PepsiCo is continuing its NHL sponsorship with the rest of its portfolio, including Pepsi, Mountain Dew, Aquafina, Rockstar, Lay's, Tostitos, Ruffles, Doritos, Cheetos, Rold Gold and Miss Vickie's.
STOP
Sing Tao to stop print production in August
Citing struggles that many news outlets have face, Canada's largest Chinese-language daily newspaper Sing Tao will end print production to focus on its digital platform, effective Aug. 28.
The company's roster will, however, also see the addition of a new lifestyle magazine produced every Saturday called the Sing Tao Headline.
Currently, across its online properties, Sing Tao counts, 15 million monthly page views and 180,000 social media followers. The newspaper's weekly readership was 200,000 before COIVD and its total digital users in July of 2022 were 917,600.
CHANGE
Google delays cookie phase-out, again
Google is giving the industry more time to test its Privacy Sandbox solutions, which means postponing its planned phase out of third-party cookies.
Anthony Chavez, VP of Google's Privacy Sandbox, said "the most consistent feedback" the company has received is the need for more time to evaluate and test Privacy Sandbox technology.
To that end, the company now says it expects Privacy Sandbox APIs to be generally available in Chrome by Q3 of this year, with the phase-out of third party cookies beginning in the second half of 2024.
Google had initially planned to phase out cookies in Chrome in early 2022, before pushing the timeline out to mid-2023 around this time last year.
Canadian ad spending dips for the first time in more than a year
Standard Media Index's tracking of Canadian ad spending has shown the industry has been in recovery from early pandemic drops since Feb. 2021. But its numbers for June 2022 show the first dip since the onset of the pandemic, with cross-platform spending down 4% year-over-year.
Digital, the biggest growth driver, was itself down 4% in June after 22 consecutive months of year-over-year growth. TV spending also dipped, while OOH continued on its recent growth path.
Despite the bump in the road, strength through the rest of the year means ads spending remains up 8% for the first half of 2022 in Canada, with Q2 up 5%.
GroupM sets plan to refine media's 'insufficient' sustainability efforts
GroupM and WPP showed a commitment to reducing ad-based carbon emissions with a new framework and an unflinching report about the lack of progress the industry has made so far.
WPP has committed to reach net-zero carbon across its direct operations by 2025 and its value chain by 2030. This commitment includes the media GroupM buys on behalf of clients, which collectively account for more than 50% of WPP's total emissions. The new framework to reach that goal provides the parameters, data inputs and methodology needed to power a robust global carbon calculator aligned to the GHGP.
The report released alongside the framework also details the "insufficient" progress made towards calculating and cleaning up the carbon impact of ad inventory. Namely, it calls out how existing carbon calculators suffer from a lack alignment on methodology and metrics, as well as a reliance on questionable data sources. There is also significant data missing from the equation: data center, cloud services and network transmission operations are not considered in many ad-focused carbon calculators, despite being a major contributor to emissions.
Among the other things GroupM called out was the focus on "offsetting" emissions instead of reducing them – WPP's framework has a focus on reduction – as well as the industry's slow pace in addressing the environmental impact of its own operations.