Advil brings its newest product to the masses
The first innovation launched since GSK's consumer brand spin-off is crossing a wide array of traditional and digital platforms.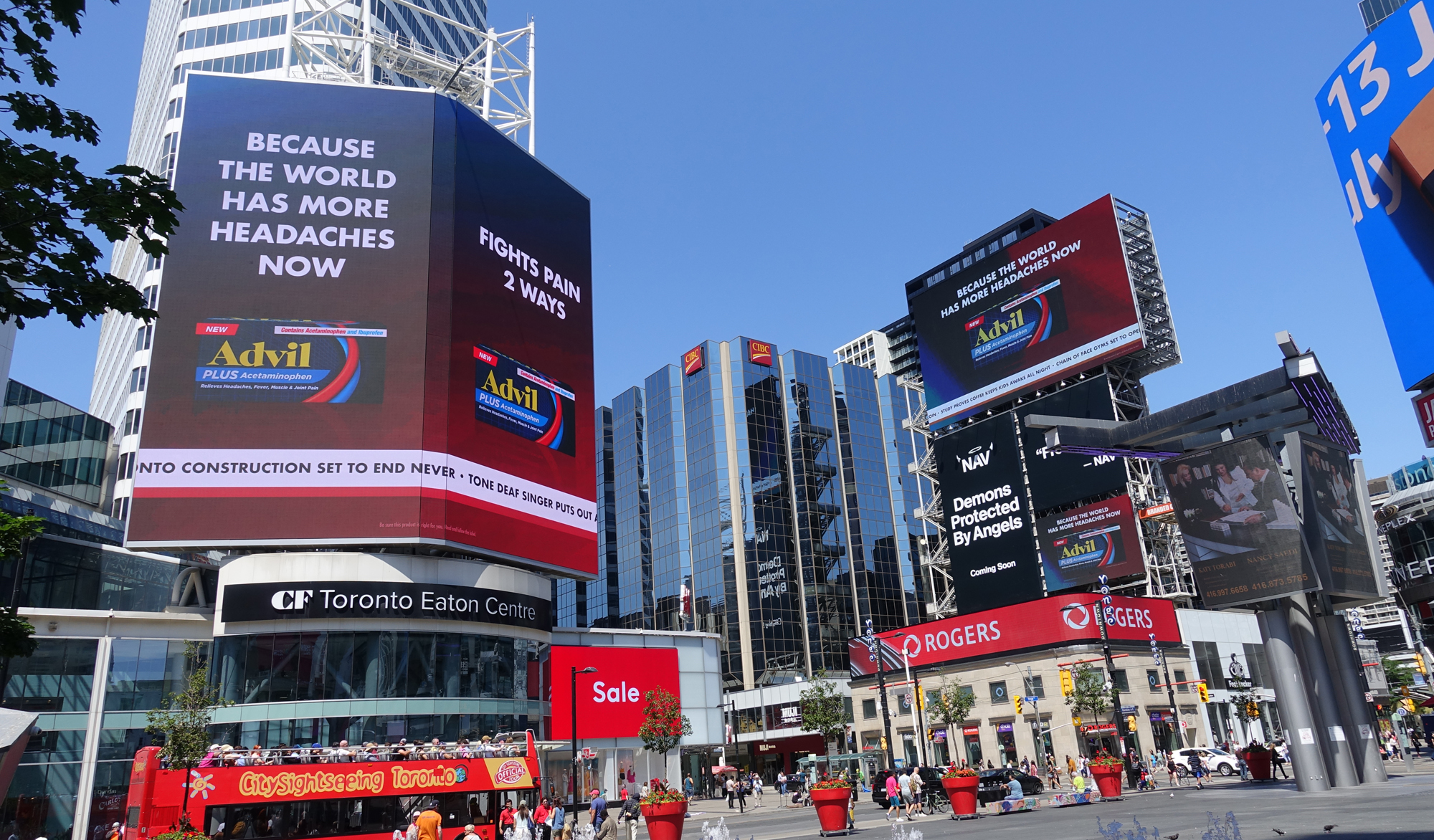 Haleon has introduced an extension of its 30-year-old Advil brand that combines iburophen with acetaminophen, and it is introducing it to the Canadian market with a campaign crossing a wide cross-section of platforms and high-traffic areas in major markets.
Advil Plus Acetaminophen combines ibuprophen and acetaminophen in a single tablet to fight pain in two ways for the 76% of Canadians that experience some form of pain.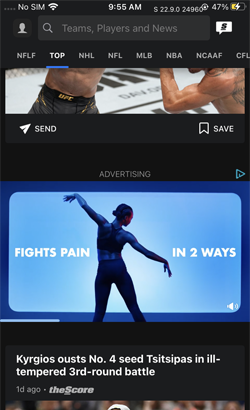 It is also the first new product brought to market by Haleon since the company was spun off last month from GSK, comprised solely of its consumer and OTC brands.
To support the introduction of the new product, Advil has launched an integrated campaign that includes TV, OOH, digital, social, in-store and both earned and influencer executions. The campaign includes bilingual 15-second TV spots and bilingual six and 10-second Facebook ads. The OOH portion focuses on high-traffic areas with billboards in Toronto's Yonge-Dundas Square, Vancouver's Robson Street and Montreal's busiest subway station, Berri-UQAM.
Strategic digital buys and placements have been made across Instagram and Twitter as well as banners on The Score's mobile app. In-store efforts in Walmart, Shoppers Drug Mart, Rexall and Familprix include brand spotlights across their digital channels, complimented by buys in digital flyer app Flipp.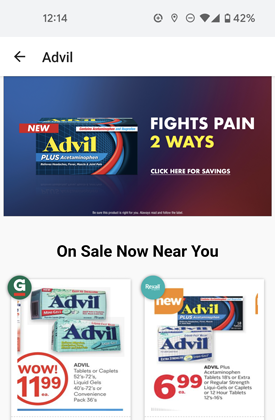 Across its different platforms, the message behind the campaign is a consistent mix of the functional ("fights pain two ways," referring to the product's unique selling point) with an appeal to the emotional ("because the world has more headaches now.")
Publicis, Taxi, Edelman and CaST were brought together to work as an integrated agency team on the campaign.