Sarah Thompson is ready to steer Dentsu through an evolving media world
The new president sees a chance to figure out what true integration looks like for her clients.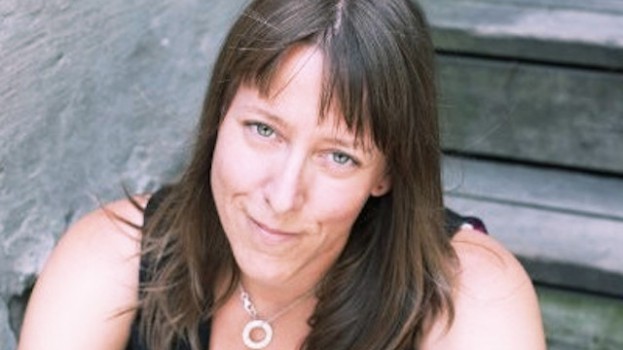 For someone who has done so well in the industry, Sarah Thompson didn't deliberately set her sights on media as a career.
"I don't think media is what I ever decided to do," the new president of Dentsu Media Canada says. "I have chased where I think the most influence happens in marketing from the experience of a website to how a great idea can spark conversation, to one-to-one relationships and creating great creative ideas. Media is a canvas for marketing, and it is something to which I hold a great deal of reverence."
Thompson's career has taken her through all corners of the industry, from PR and digital agencies to client-side social media teams to creative shops. She entered the ranks of the top execs in Canada's media sphere when she made the jump from Cossette to Mindshare in 2018 as the agency's chief strategy officer.
Given that breadth of experience, it's fitting that Thompson's new position at Dentsu came at a time when she felt ready to explore what integration can look like. With Stephen Kiely taking the helm of the broader Dentsu organization in Canada earlier this year, she felt they could truly make integration possible for clients.
Thompson says another positive factor is that Dentsu feels young and is challenging what other holding companies are doing – and that's something she wants to be part of.
Her vision of what she wants to accomplish for the agency includes a focus on talent. "If we dedicate ourselves to being a productive and amazing place for our people, everything comes into place for them to thrive. It will also improve productivity and new ideas for our clients."
When it comes to hiring that talent, Thompson wants the agency to be a place where neuro-diverse talent can bring their very best to media. This means talent with amazing problem-solving skills and a desire to keep learning and adjusting in a dynamic industry – and that can move with the markets.
"If you look at the past couple of years of COVID-19 and the recession that some say is here, then we can all appreciate that the old way of doing things and not being able to adjust quickly is hard for our people and our client's brand and business," Thompson says. "We need to rethink how we plan, buy, and analyze media. Agencies are facing the need to be more productive."
As to what's next for media, Thompson says it is accountability. "Accountability for what attention we get for our clients; for the dollars we invest and the supply chain it is attached to; and for the culture we support in Canada. Our clients have pressures, and they are looking for answers and accountability to the dollars they are investing."