Mediology buys PR agency LBMG
The Vancouver indies are coming together to provide clients more services across both earned and paid media.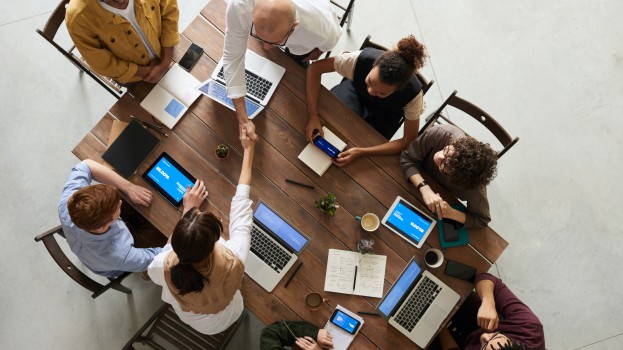 Vancouver-based media agency Mediology has purchased controlling interest in PR firm Laura Ballance Media Group (LBMG).
Mediology is an independent media group with five offices in British Columbia, Alberta, and Saskatchewan. The multi-media agency works across all channels, offering strategic media planning and buying in addition to research services.
LBMG, for over two decades, has been the media relations agency behind some of British Columbia's largest and most successful events and organizations, including the annual Fair at the PNE, the Vancouver International Auto Show, the Honda Celebration of Light, the Vancouver International Boat Show, the Surrey Vaisakhi Parade, Jurassic Quest Canada and the Canada Cup.
While LBMG's services is outside of what is typically expected from a media agency, Samantha Richardson, founder, partner and president of Mediology, says the shop is committed to growing its network and serving its clients at the highest level, which means pursuing new services, in addition to talent, technology and partnerships.
"Mediology and LBMG have been aligned for some time now and we have found that our agencies have the same passion for our craft and the values we hold to for our team and clients," Richardson tells MiC. "We can now provide the best in class in terms of paid media and earned media."
From her end of the partnership, Laura Ballance, LBMG's principal and president, says the acquisition opens up opportunities for both her team and clients.
"Mediology is in a rapid growth projection right now and they are expanding very rapidly," she says. "They're very similarly focused to us so I feel like my clients will see this as a very seamless transition."
Both firms will remain headquartered in Vancouver and will continue to serve clients across Canada. LBMG will remain a subsidiary of Mediology and an independent company that will continue to operate underneath the Mediology umbrella.