Lisa LaFlamme let go from CTV
Omar Sachedina will now anchor CTV National News after a "business decision" by Bell Media left the former host feeling "blindsided."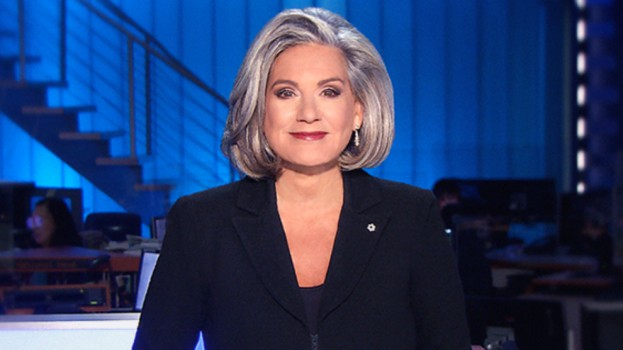 CTV News has named a new chief news anchor and senior editor after letting Lisa LaFlamme go from the network, a move she says has left her "shocked and saddened."
Citing "changing viewer habits" in a press release, Bell Media said it had informed LaFlamme that it made the decision to move both CTV National News and the chief news anchor role "in a different direction."
However, in a video posted to Twitter after Bell Media announced her departure on Monday, LaFlamme said she was informed on June 29 that Bell Media had made a "business decision" to end her employment with CTV News. She said she was told to keep that change confidential until the specifics of her departure could be resolved.
While she was "blindsided" by the decision, LaFlamme said the last 35 years with CTV meant "everything" to her and that she was humbled by the trust viewers had placed in her to report some of the biggest news stories in the country during that time. LaFlamme took over the anchor chair for CTV National News in 2011, after more than a decade as a national affairs correspondent.
When asked to confirm LaFlamme's description of events, as well as provide more details on the "business decision" that led to her departure, a spokesperson for Bell Media said the company wishes LaFlamme "nothing but the best as she begins a new chapter" and directed MiC to its press releases.
The other announcement Bell Media made on Monday was that Omar Sachedina would be taking over as chief news anchor and senior editor of CTV National News, effective Sept. 5. Currently CTV News' national affairs correspondent, Sachedina joined CTV in 2009 from CP24 and has also been a regular fill-in anchor on CTV National News and Power Play.
According to Numeris data, CTV National News is regularly the top-rated 11 p.m. newscast in Canada, outpacing competing national newscasts from Global and Citytv, as well as local news airing at the same time on CBC.