LCBO uses AR to make the Summer Hot List more immersive
The liquor retail outlet layered the technology onto its traditional media plan, creating a virtual store young customers could explore.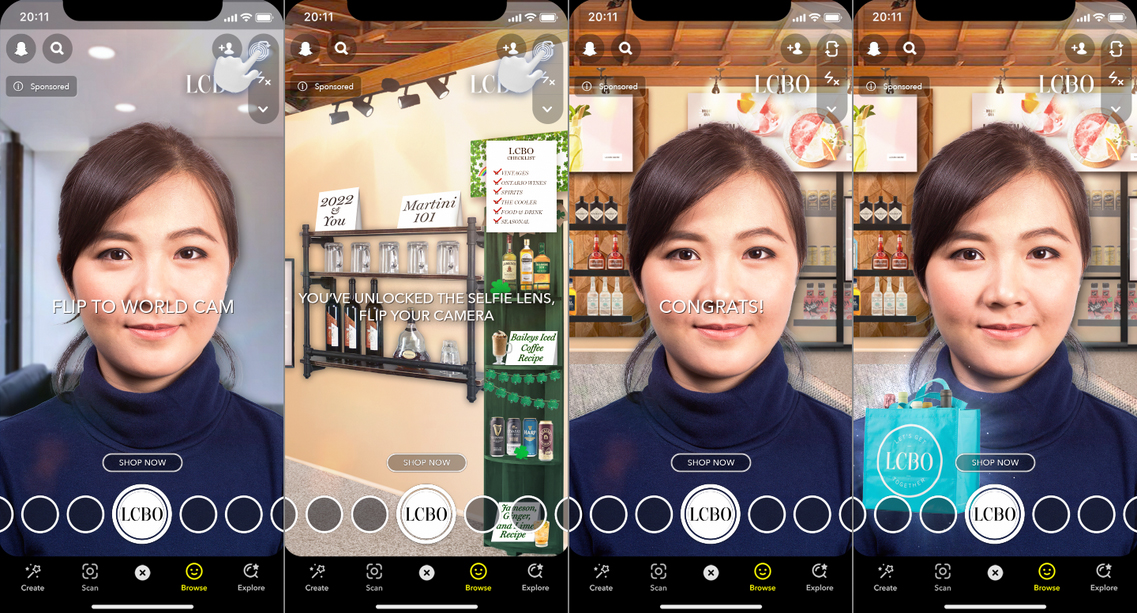 LCBO is leveraging Snapchat Portal Lenses to give younger users a better sense of what's available at-shelf during its Summer Hot List beverage spotlight.
Historically, campaigns to promote the LCBO's Summer Hot List – its collection of "easy recipes, refreshing new flavors and summer-worthy lighter styles" – have been built around more traditional media options, driving consumers in-store for shopping. However, this year's high-tech iteration leverages Snapchat lenses, providing a virtual "store" stocked with the most popular summer products.
While the "traditional" Snapchat lens provide visual effects for photos and videos, Portal Lenses create fully 3D environments users can explore and interact with.
LCBO's Pop Up Shop on Snap begins with a with category introduction, where users are given brief overviews on beverage categories using virtual signage throughout the "store" – including how they should enjoy the beverage, and why it is a best-seller. Additionally, users are then able to interact with individual products "on shelf," and explore specific items that the LCBO carries and recommends.
The Pop Up Shop provides an immersive experience enabling customers to easily make the perfect choice with a curated collection of this season's hottest products, according to Julia Sousa, senior director, integrated marketing and operations, marketing and customer intelligence, LCBO.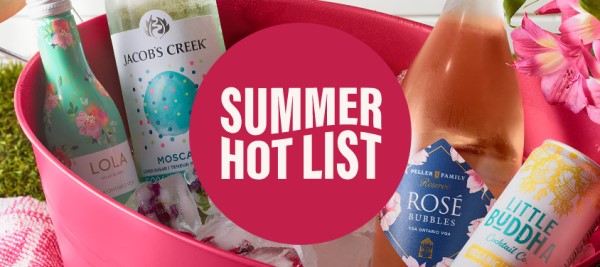 "We know that younger consumers are often engaged online, and this was a way to bring the in-store experience directly to them," adds Melissa Giorgio, account director, media planning at Mediacom, which worked with the LCBO on the execution.
Giorgio tells strategy the brand's goal is to be a trend leader and an authority to the next generation of LCBO consumers, aged 19 to 35.
"New trends are emerging in AR, with brands delivering VR experiences in ways people have never seen before," Giordio says. "We realize that the path to reach the young, trendy consumer in a pandemic-proof environment is clear – leveraging a platform that provides an exciting, immersive experience."
According to Giorgio, throughout the Summer Hot List campaign's development, it explored options that allowed it to reach the most users, all while adhering to strict industry guidelines around underage users, and Snapchat was ultimately the perfect fit. Snap was one of the only vendors with proven AR technology and had been a successful partner in the past for driving reach and engagement amongst the LCBO's target audience.
Giorgio says that the Portal Lens works as an "extra layer" to a media plan. In addition to the Portal Lens, the overall campaign supporting the retailer's Summer Hot List by Lg2 also includes OOH, social, search, digital and e-commerce.