MiQ partners with Bell Media to act as activation arm for its DSP
The media company's TV data and inventory will be integrated with the programmatic platform for cross-platform plans.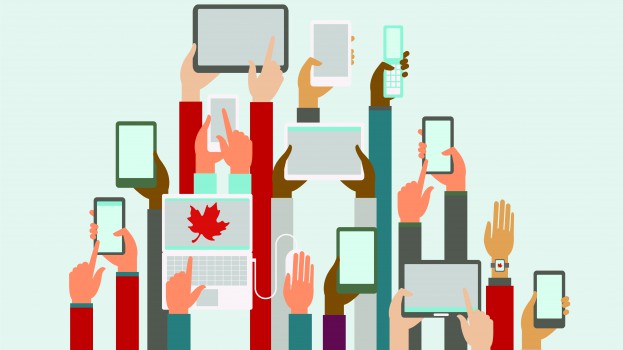 Global programmatic media platform MiQ has entered into an exclusive partnership with Bell Media to access its DSP.
The partnership integrates Bell DSP's data and Canadian inventory with MiQ's proprietary technology to deliver unique audience buying and segmentation for cross-channel media strategies.
"We have been active users in the Bell platform for quite some time," Jason Furlano, SVP of commercial at MiQ, tells MiC. "And as result, we have built a relationship that will have MiQ act as the activation arm for programmatic media campaigns that are facilitated through the Bell DSP."
This strategy is crucial in today's advertising landscape.
"With more fragmented screens than ever before, it's imperative for marketers to future-proof their strategies by working with data-driven partners to help maximize performance and scale," explains Furlano.
"As the future of ad buying becomes digitized and more programmatic, Bell Media is offering solutions across the whole sphere for every Canadian advertiser," said Brandon Moonrei, director, DSP partnerships and client strategy, Bell Media.
Moonrei adds that Bell's is the only DSP that's based wholly in Canada and marks the first time ever that a DSP has been built for a Canadian market.
"We are offering a solution for all Canadian advertisers both big and small," further states Moonrei.
"There is a level of service and access to the DSP for all kinds of clients," adds Furlano.
MiQ will leverage Bell DSP's TV consumption insights and premium TV inventory to drive its advanced TV product, as well as the company's latest sustainability offering, which helps brands offset the carbon footprint emitted by their digital advertising campaigns.
"In order to stay in lockstep with where Canadians are consuming their content, marketers should look to new, flexible inventory to help drive ROI and business goals, which is always the ultimate goal," says Furlano.
Finally, Furlano says the agreement combines the utilization of traditional media like television as well as the digitization of that segment. "Eventually one day we will be talking a lot more about connected TV as part of this partnership,' concludes Furlano.