The role of media in reaching diverse audiences
Agencies have a job to do, whether it be pushing clients during the brief or investing in outlets that reach diverse audiences.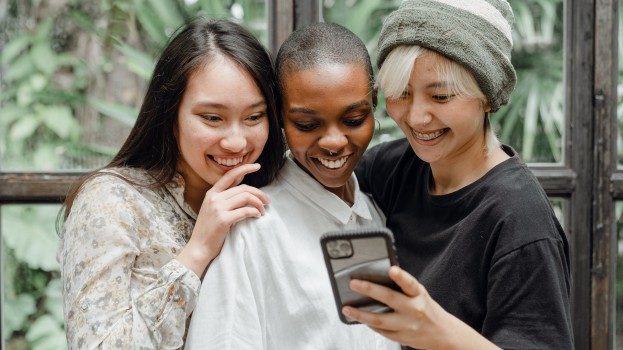 On-screen representation in Canada continues to get more diverse – although research from Google still shows that one in four Canadians feel there is a lack of representation in advertising today.
That research finds that 59% of Canadians are looking at brands that align with their values – and diversity is a key part of that. As Canada's population continues to grow and get more diverse, prioritizing that diversity within all marketing efforts is going to be more important.
That includes media. After all, showing different groups of people on screen won't mean much unless it actually gets seen by a more diverse audience. So what is the role of media agencies in reaching underrepresented groups, whether they're part of the BIPOC or LGBTQ+ communities, newcomers to Canada, or consumers who prefer to be associated with brands that align with their values?
According to a research report from Publicis Media, the top things that newcomers to Canada appreciate from brands are proper representation (55%) and in-language communication (38%). Overall, a majority of newcomers seek a balance between their home culture and Canadian culture. To immerse themselves into the culture of Canada, 49% watch and listen to Canadian content and listen to 58% music. In addition, they want to preserve their own culture and turn to the same elements. They go to stores that features products from their culture (52%), watch content (38%) and listen to music (48%) from their home country.
Sarah Thompson, president of Dentsu Media Canada, says diversity in media needs to start with intention, and that begins from the brief.
"We need to challenge the client on the brief to understand who is excluded by the audience choice," she says. "The next element is having an agreement that the supply chain of media support diverse communities and manifests inclusion. We need to pause and ask, 'who are we excluding and what does that do for our results and society?'"
Thompson says the final element needed is to build the infrastructure from private marketplaces to structured intentional investment in BIPOC, LGBTQ+ and local communities in Canada to ensure journalism, culture, and perspectives thrive.
"None of this will just happen without leadership from the brand and agency working more in collaboration on this topic as a pillar for all media planning and buying"
In April of this year, Mediabrands introduced Mediabrands Inclusive Media, a new centralized service formed to support its full-service planning and buying agencies UM, Initiative and Media Experts to embed diversity, equity, and inclusion into the way they work.
The unit is led by Justin Senior as head of Inclusive Media for Mediabrands. He says that today, media is consumed in such a fragmented ways that it is easy to fall in love with scale and lose sight of nuance – but Canada is a country overflowing with subtleties and audiences respond to brands that demonstrate that understanding.
"To make an impact, brands need to drive conversations that focus on reaching, nurturing, and celebrating those differences to deliver meaningful content," Senior says. "As agencies, we need to build trust with underrepresented communities by supporting culturally relevant media channels, creators, and initiatives.  We also need to collaborate with our partners to define what progress looks like for their brands and build actionable steps with measures to track that progress."