Amazon is (probably) not buying Electronic Arts
Despite the potential for bolstering its gaming, content and ad business, reports from early this morning have been refuted.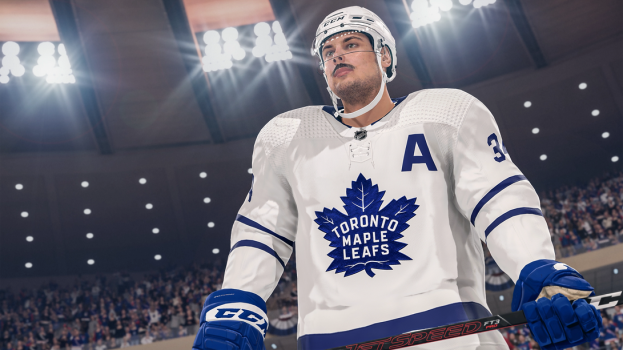 Video game developer and publisher Electronic Arts had a stock market roller coaster ride Friday morning when reports surfaced of an imminent announcement about being purchased by Amazon, and were then later refuted.
USA Today first reported through its gaming vertical For The Win that Amazon was planning to make a bid for EA and that it would be announced on Friday, citing unnamed sources.
But CNBC, citing its own sources, said the report was false, with reporter David Faber saying "this is not going to happen today, unless the people who have been involved previously have no idea."
USA Today has since updated its story to say its original report was posted by a content partner, gaming outlet GLHF, and that it didn't meet its editorial standards for using unnamed sources.
Before the report was refuted, it was easy to see why a company like Amazon would be interested in acquiring a video game studio, something that has been the subject of rumours in the gaming industry since Microsoft bought Activision Blizzard at the beginning of the year.
On the one hand, EA's games represent IP that could be turned into content for Amazon Prime, following the success of other game-based properties on competing platforms, like The Witcher on Netflix.
But the bigger opportunity may be furthering its reach into the world of gaming. Amazon bought video game streaming platform Twitch in 2014, but there could also be integration opportunities with the existing Amazon Games division, which boasts the ability to combine video games with Amazon Web Services and the advertising capabilities therein.
Also, late last year, a leak of Twitch source code revealed that Amazon may be developing a competitor to gaming platform Steam, dubbed Vapor. Amazon and Twitch have yet to confirm those plans.
Amazon has also thus far declined to address its interest in EA, saying it doesn't comment on rumours.
EA has been the subject of acquisition rumours in recent weeks, with Apple and Disney having also been brought up as potential suitors alongside Amazon, due to the similar benefit they could also see their respective content and ad businesses.
EA's roots in Canada run deep. EA Vancouver is the company's oldest and largest studio, which currently develops games in the NHL, UFC and FIFA franchises for EA Sports. It also owns Edmonton-based BioWare, which develops Mass Effect, Dragon Age and licensed Star Wars games. In 2015, EA founded Montreal-based Motive Studio, which also develops Star Wars games and will be releasing the latest in the popular Dead Space series next year.