Traditional BDU revenue dipped last year, but digital grew a lot
The CRTC's annual report on the broadcast sector finds the likes of Crave and Tou.tv are offsetting expected declines in conventional TV.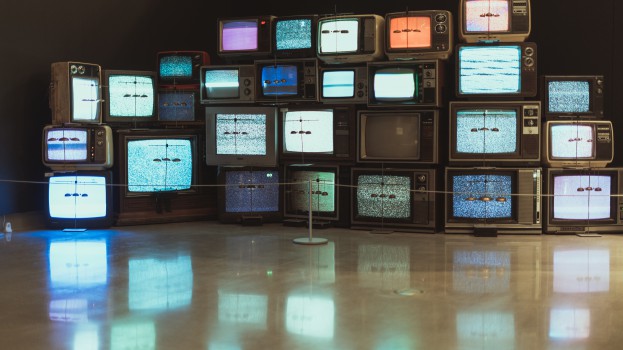 By Victoria Ahearn
Broadcasting distribution undertakings (BDU) continued to see year-over-year revenue declines in the 2021 broadcast year, while digital media broadcasting undertakings (DMBU) reported more double-digit yearly increases, according to a new report from the Canadian Radio-television and Telecommunications Commission (CRTC).
The CRTC's annual highlights of the 2020-2021 broadcasting sector shows the effects of significant declines to traditional commercial broadcasting sectors' advertising revenues. But it also suggests a small rebound closer to pre-pandemic levels in some areas.
The report shows total broadcasting revenues at $20.8 billion for the 2021 broadcasting year ending Aug. 31, compared to $15.8 billion during the 2019-2020 broadcast year. The bulk of the revenue – $7.8 billion, or 38% – was from BDUs such as Rogers and Bell, which provide subscription television services to Canadians and distribute conventional television, discretionary and on-demand services. That was followed by DMBUs – companies that provide consumers with broadcasting services over the internet, such as Crave TV and Tou.TV – at $5.1 billion, discretionary TV at $4 billion, conventional TV at $2.5 billion and radio at $1.4 billion.
By comparison, 2019-2020 saw $8.1 billion in revenue for BDUs, followed by television services with $6.2 billion, and radio stations with $1.5 billion. The DMBU revenues represented a rise from $4.4 million in 2020 and $3.9 million in 2019.
The CRTC's report said the DMBU increase is consistent with the Media Technology Monitor Fall 2021 Adoption Report, which shows increasing DMBU services use by Canadians, including 22% of Anglophones and 15% of Francophones who watch TV exclusively online, up from 5% and 2%, respectively, in 2012. While BDU sector revenues are down, the decrease is mostly in line with historical trends and what the Commission expected.
Some traditional broadcasting sectors did see a bump. Commercial conventional and discretionary television service revenues increased by 6.9% ($91 million) and 0.8% ($30 million) respectively when compared to the 2020 broadcast year. However, those figures are still substantially lower revenues than their pre-pandemic levels and overall.
Meanwhile, contributions to Canadian content were 4.8% higher overall for the 2021 broadcast year compared to 2020. Television contributions were up by 6.5% in the 2021 broadcast year, while contributions by BDUs and radio were down by 2.8% and 32.8%, respectively, from 2020.
BDU sector contributions have steadily declined at a compound annual growth rate (CAGR) of 2.6% and are now down 21.3% compared to 2012, according to the report, which said the decrease is in line with BDU revenue and subscribership declines.
The combined conventional and discretionary television services sectors' CPE have been relatively steady over the past 10 years with a CAGR of -0.2%. Still, those contributions are down 1.4% from 2012. Since 2017, expenditures on programs of national importance, a sub-component of the CPE, have declined at a CAGR of about 3%.
When it comes to viewing data, the average hours spent watching traditional television services has fallen by a compound annual rate of 2.2% or a total of 16.5% since 2013. Tuning by viewers outside Quebec decreased by 18.8% in that time, while viewers in Quebec reduced their viewing by a smaller number — 8.8%.
Overall viewing of audiovisual services by Canadians has been steady since 2013, at about 29-31 average viewing hours per week. For DMBU services, viewing has increased at a compound annual rate of 9.4% to 3.8 hours per week. For traditional television services, the average weekly hours of viewing has decreased from 29.3 hours to 25.8 hours per week.
The 2021 broadcast year also saw a decrease in COVID-19 assistance to the broadcasting industry, dropping by 55% to $95 million from $209 million. Over 75% of the assistance in 2021 came from the Canada Emergency Wage Subsidy.
Image: Unsplash