DAC adds three to Canadian leadership team
General managers Sonia Allard and Adam Luck get new remits, while Fanny Mooijekind will lead operations in Montreal.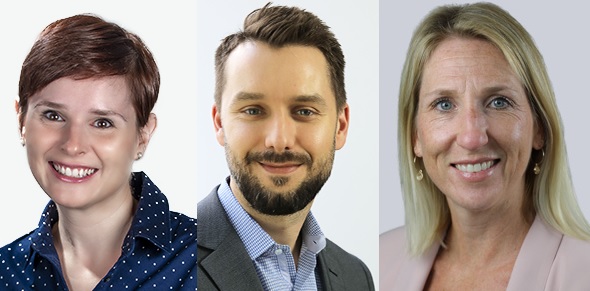 From left to right: Sonia Allard, Adam Luck and Fanny Mooijekind 
Performance marketing agency DAC has made two internal promotions and a new addition to its leadership team.
Sonia Allard has been promoted to vice president of marketing communications, where she will be managing DAC's brand internationally and overseeing DAC's marketing strategy. Meanwhile, Adam Luck has stepped into the new role of managing director of Canada, overseeing all three of DAC's Canadian offices and continuing to provide strategic account planning.
Both Allard and Luck joined the agency in 2019 as general managers, with Allard overseeing operations in Montreal and Luck leading and growing operations in Toronto and Vancouver.
Fanny Mooijekind has been brought on board to fill Allard's previous role of general manager in Montreal. Mooijekind will focus on advising clients, problem-solving and managing the agency's second-largest office in Canada. She will also be identifying and creating new business opportunities and adjusting marketing tactics based on client trends and preferences.
Mooijekind has worked in the digital marketing field for the past 20 years and is returning to the agency world after some time on the client side. Her past experience also includes roles with BBDO, Nurun, Rona, Cirque du Soleil and, most recently, Pelican International.