Google makes DOOH available on Display & Video 360
The ads will not be personalized, and instead focus on the efficiency of programmatic buying in the OOH space.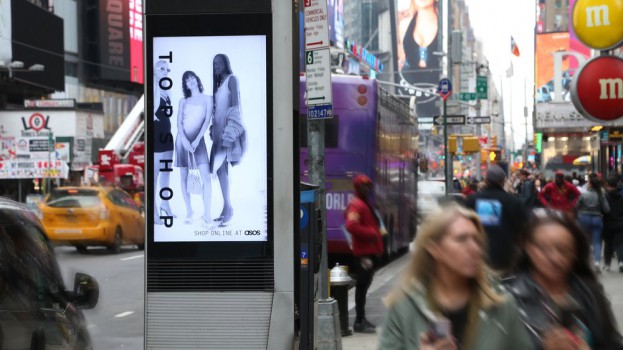 Digital out-of-home (DOOH) ads will now be available on Display & Video 360, Google's programmatic platform.
Inventory will be available on screens in public places, both open and enclosed, such as stadiums, bus stops, elevators, and taxis.
Google was also clear to point out that DOOH ads placed through Display & Video 360 are not personalized and do not use individual identifiers or location data. Rather, ads are targeted based on information like time of day and screen location. The company characterized it as a being a place similar to a traditional out-of-home ad, but with the flexibility and ease of programmatic.
"Brands can combine the emotional power and captivating formats of traditional out-of-home advertising with the efficiency of other digital channels," wrote Shreya Mathur, product manager for Display & Video 360, in a company blog post. "Marketers can activate, pause, and optimize digital out-of-home campaigns in near real time. They can tackle everything from strategy and activation to reporting and optimization all in one place."
Google has partnered with exchanges Hivestack, Magnite, Place Exchange, Ströer SSP, VIOOH and Vistar Media, giving users access to large media owners around the world like Clear Channel Outdoor, Intersection, JCDecaux, Lamar and Ströer via their own programmatic deals.
Finally, Google stated that it will provide tools to properly measure the impact of DOOH campaigns. Publishers provide Display & Video 360 with an impression multiplier, which estimates the number of people who may have seen an ad. This number gives a relatively accurate idea of an ad's impact without being based on an individual's data.