NFL partners with Enthusiast on YouTube gaming series
Enthusiast Gaming is helping create NFL Tuesday Night Gaming, which comes with numerous ad and brand integration opportunities.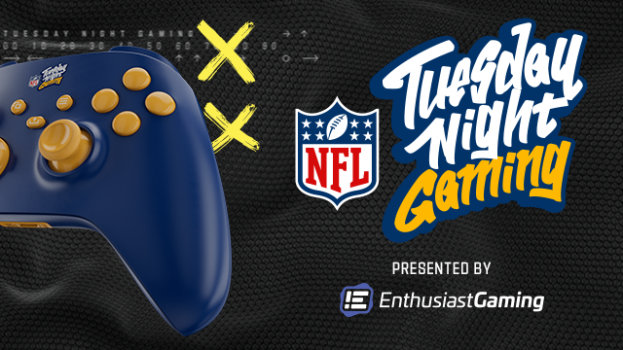 The National Football League (NFL) and Canadian digital media company Enthusiast Gaming have partnered to produce a video game YouTube series.
In a multi-year collaboration, NFL Tuesday Night Gaming will be based around a tournament between teams of NFL players and gaming content creators.
The online series will offer a wide variety of integrative sponsorship opportunities from ad units to brand logo placement to custom streams. Sponsors can be featured on the gaming sets and interact with the talent through chats. Content will also be shared across TikTok, Twitter and other social media platforms. Currently, U.S. streamer Hulu is one of the event's sponsors and will have its logo present throughout the broadcasts.
"No one has brought together the gaming community with any sports league for a program of this scale before," says Bill Kara, president of Enthusiast Gaming, adding that NFL Tuesday Night Gaming is an opportunity for brands and agencies to connect with younger audiences, with Gen Z as the primary target.
NFL Tuesday Night Gaming will stream live on YouTube in Canada and the U.S. every Tuesday during the 2022-2023 NFL regular season, starting Sept. 13 at 6:30 PM ET. The series will star a rotating roster of 12 NFL players and six gaming creators competing across three game titles each week.
The first season will conclude with fans choosing their favorite NFL players and gaming content creators to compete in a special edition gaming night. The winning team will receive a cash prize to donate to the charity of their choice.