The Amazing Race Canada continues its winning streak: Numeris
Meanwhile, Global's Departure made a jump in the national ratings.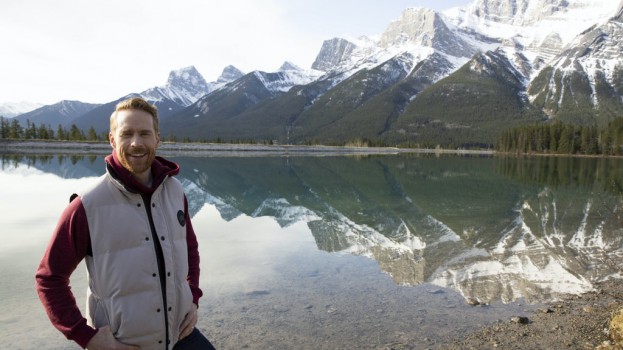 The Amazing Race Canada once again led the pack of summer shows, according to Numeris data for the week of Aug. 15 to 21.
The reality competition show remained the most-watched show in Canada, a streak it has held for every episode of its eighth season. It was followed by America's Got Talent and the Wednesday episode of Big Brother.
Global's original drama Departure landed in the national top five for the first time this season in fourth, followed by Big Brother's Sunday broadcast.
The Amazing Race Canada was also the top-rated show in the five largest TV markets, although in Montreal, it tied for first with a new episode of Coronation Street on CBC.
In Quebec, La recrue – TVA's French broadcast of The Rookie – was again the most-watched Francophone show, followed by 9-1-1.
National
1. The Amazing Race Canada on CTV Tuesday at 9 p.m.: 1.747 million
2. America's Got Talent on Citytv Tuesday at 8 p.m.: 1.109 million
3. Big Brother on Global Wednesday at 8 p.m.: 1.065 million
4. Departure on Global Wednesday at 9 p.m.: 989,000
5. Big Brother on Global Sunday at 8 p.m.: 983,000
Quebec (Francophone)
1. La recrue on TVA Monday at 9 p.m.: 681,000
2. 9-1-1 on TVA Tuesday at 8 p.m.: 588,000
3. 3-2-1 BBQ on TVA Monday at 7 p.m.: 504,000
4. L'épicerie on SRC Wednesday at 7:30 p.m.: 476,000
5. La face cachée du monde on TVA Sunday at 6:30 p.m.: 471,000
Toronto/Hamilton
1. The Amazing Race Canada on CTV Tuesday at 9 p.m.: 300,000
2. America's Got Talent on Citytv Tuesday at 8 p.m.: 266,000
3. Big Brother on Global Thursday at 8 p.m.: 264,000
4. Big Brother on Global Wednesday at 8 p.m.: 213,000
5. America's Got Talent on Citytv Wednesday at 8 p.m.: 195,000
Montreal (Anglophone)
1. Coronation Street on CBC Monday at 7:30 p.m.: 42,000
1. The Amazing Race Canada on CTV Tuesday at 9 p.m.: 42,000
3. The Bachelorette on Citytv Monday at 8 p.m.: 32,000
4. America's Got Talent on Citytv Tuesday at 8 p.m.: 31,000
4. Masterchef on CTV Wednesday at 8 p.m.: 31,000
Calgary
1. The Amazing Race Canada on CTV Tuesday at 9 p.m.: 67,000
2. Departure on Global Wednesday at 10 p.m.: 61,000
3. America's Got Talent on Citytv Tuesday at 9 p.m.: 44,000
3. Big Brother on Global Thursday at 7 p.m.: 44,000
5. America's Got Talent on Citytv Wednesday at 9 p.m.: 43,000
Edmonton
1. The Amazing Race Canada on CTV Tuesday at 9 p.m.: 79,000
2. Big Brother on Global Sunday at 9 p.m.: 58,000
3. Global News Morning on Global Sunday at 7 a.m.: 55,000
4. Global News Morning on Global Saturday at 7 a.m.: 49,000
4. Big Brother on Global Thursday at 7 p.m.: 49,000
4. America's Got Talent on Citytv Tuesday at 9 p.m.: 49,000
Vancouver/Victoria
1. The Amazing Race Canada on CTV Tuesday at 9 p.m.: 169,000
2. America's Got Talent on Citytv Tuesday at 8 p.m.: 156,000
3. Departure on Global Wednesday at 9 p.m.: 114,000
4. Password on CTV Tuesday at 10 p.m.: 108,000
5. America's Got Talent on Citytv Wednesday at 8 p.m.: 104,000