Astral acquires Imagine's digital OOH network in Alberta
The deal brings Astral's total digital inventory in the province to 39 faces.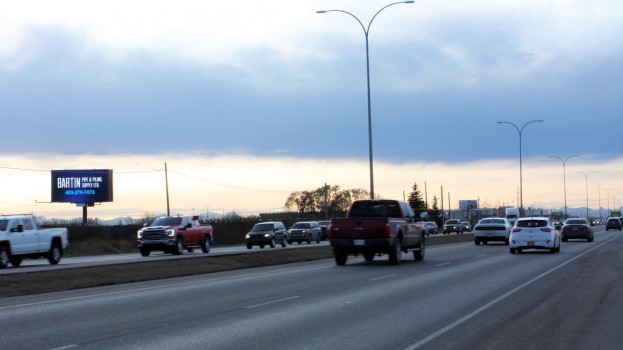 Astral has acquired Imagine Outdoor's entire digital out-of-home advertising network in Alberta, consisting of 12 faces.
The new screens bring Astral's total digital inventory in the province to 39 faces.
Farshad Kajouii, VP of pricing, operations and OOH at Astral parent company Bell Media, says the acquisition reinforces the company's focus on continued expansion and innovation in digital out-of-home markets in Canada, especially post-COVID.
"Throughout the pandemic, we have been building our network to make sure that we are prepared for the recovery," Kajouii tells MiC. "We, therefore, felt that now was the time to invest in new assets."
He adds that Alberta has a dynamic and growing market where a key focus for advertisers is reaching commuters.
The new screens are located in Calgary and Edmonton and range in size between 10 x 20 feet and 12 x 11 feet. They are strategically placed alongside major highways and streets to target the most commuters. Kajouii adds that, with 89% of Edmontonians using cars to get to and from work, the new faces will give its advertisers substantial reach.
The screens will now also offer advertisers Astral's services, including the ability to customize content by time, day, location or specific event; the option to show different messages on a single face or on the network; and various audience targeting options.
Last April, Astral signed a new deal with Aéroports de Montréal to reaffirm its presence in Montreal-Trudeau International Airport, in addition to setting up new advertising innovations for the future.
Imagine is the latest Alberta OOH owner to have its inventory bought up by one of the major, national media companies. In June, Outfront acquired Leading Outdoor's full inventory in and around Calgary.