Givsly launches campaign to reduce swag waste
As agencies begin thinking about their holiday client gifts, "Season Without Swag" encourages them to consider replacing it with a donation instead.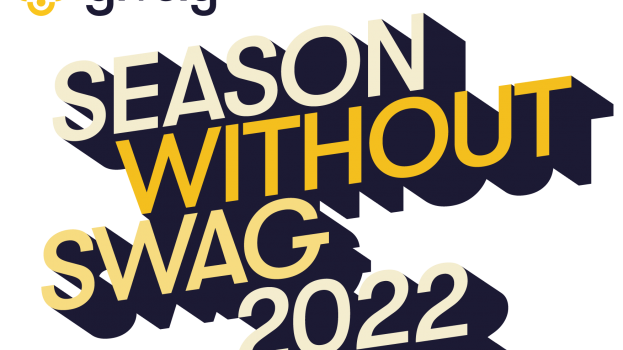 Demand generation company Givsly is trying to get agencies to rethink the amount of swag they send out.
The company's third annual "Season Without Swag" campaign aims to educate companies on the negative impact of unused swag – particularly during the holidays, where holiday cards and gift giving between agencies and their clients is prominent.
The campaign consists of a platform that allows agencies and brands to opt-out of material gifts from their partners and choose a nonprofit donation as their gift in lieu of sending unwanted swag to clients, prospects or employees.
After signing up, Givsly produces a link that companies can send to a would-be gift-giver to encourage them to donate to one of three charities instead.
While there is a charitable aspect, the effort is more about reducing waste.
"We are hurtling towards a climate crisis and everyone in our industry must do their part. Too often holiday gifts are duplicative or unwanted and end up in a landfill, which does nothing to drive awareness for your brand or support sustainability efforts," says Chad Hickey, founder and CEO of Givsly.
"The impetus is on companies to make their gifting and swag strategy sustainable. There is no time to waste, and companies that take a leadership role in this will position their brands positively with customers in a way they'll remember."
Media agencies Dentsu, Hearts and Science, Initiative, Mediahub, OMD, PHD, UM and more have signed up to participate this year. While the deal was signed by their U.S. offices, the program will also be made available to their Canadian operations. The platform can also be used in Canada, so long as the chosen nonprofit also has offices in the US. Users can choose from 350 charities including the Malala fund, Charity Water and The Trevor Project.