Outfront adds Barrie transit shelters to its portfolio
The deals brings an additional 112 faces to the company's 8000 street-level products.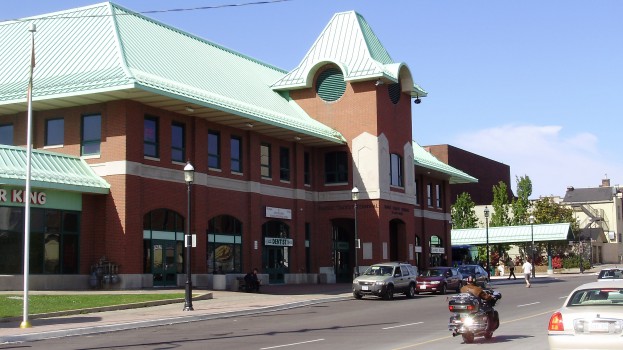 Outfront Media Canada has inked a 10-year contract with the City of Barrie that gives it exclusive rights to transit shelter advertising program in the Ontario city.
The deal adds 112 transit shelter ad faces in the City of Barrie to Outfront's portfolio, with coverage on key arterial routes. As part of its agreement with the City of Barrie, Outfront has committed to replacing every existing transit shelter in the City of Barrie with a high quality, durable and aesthetically pleasing transit shelter that will fit seamlessly into the community.
Michele Erskine, CEO of Outfront Canada, cited a recent study the company conducted with Environics showing that 85% of Canadians believe high-quality street furniture is informative, engaging and community-minded. "We recognize the positive impact that street furniture has on communities."
Barrie Transit operates 11 bus routes in the city. Though transit use is still on the rebound following the pandemic, in 2019, ridership was nearly 3.3 million. In 2020, the city says transit usage was tracking higher than in previous years before the pandemic hit.
Outfront now has over 8000 street-level products, including more than 200 digital boards, spread throughout Canada's biggest cities and specific neighbourhoods as well as backlights, posters, superboards and permanent locations.