Spotted! Corus unleashes a flock of vampires in Toronto
To promote the premiere of Vampire Academy, the hoard also handed out sunlight-activated cards filling TIFF attendees in on the world of the show.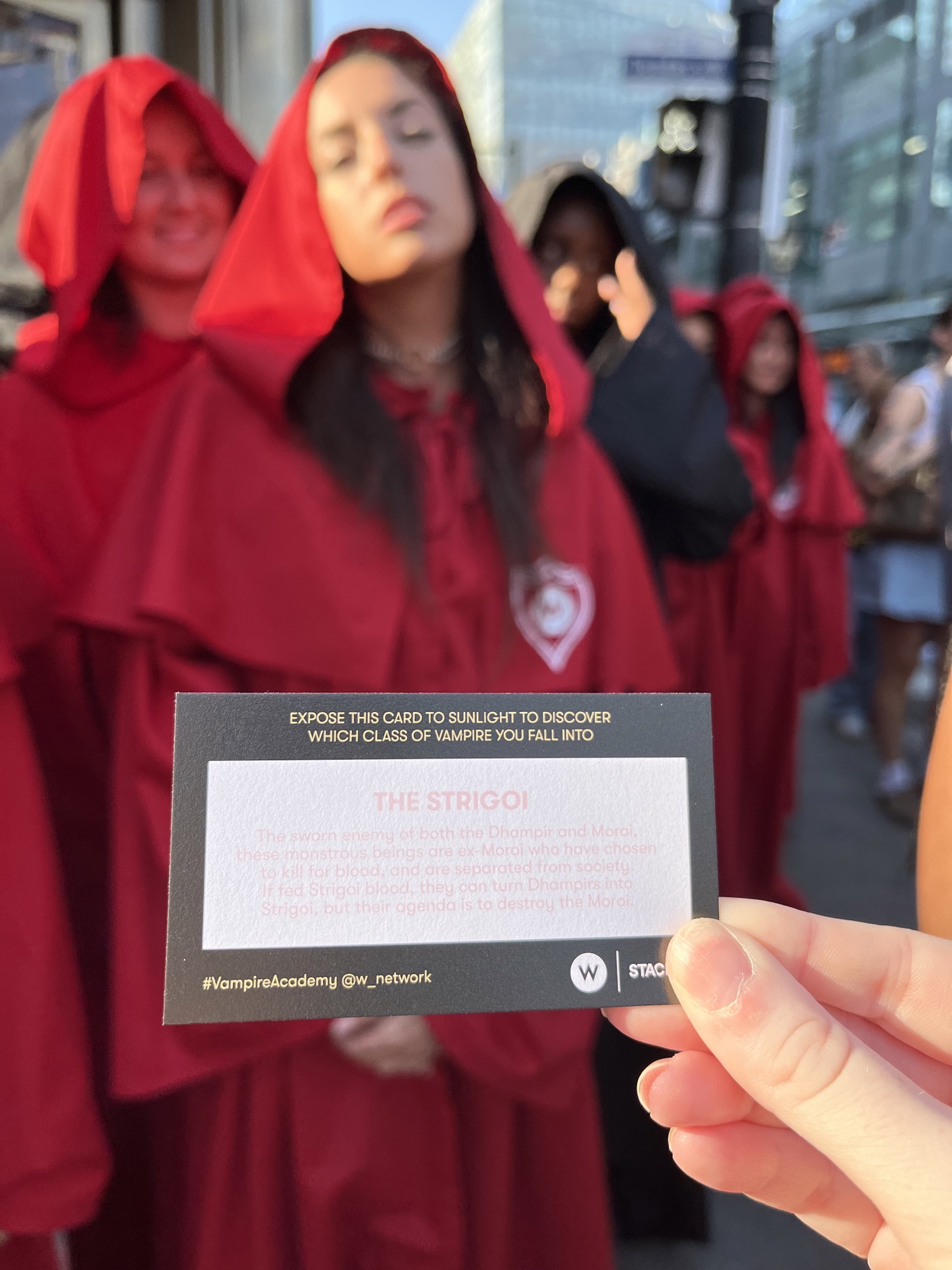 To support the premiere of W Network's new series, Vampire Academy, Corus Entertainment let a mob of 20 red-robed vampires loose in downtown Toronto on Friday.
The vampires walked a two-and-a-half hour route through key locations in the city. Beyond being a bit of a striking sight, they also handed out sunlight-activated cards that reveal to fans whether they are a Moroi, Dhampir or Strigoi – three categories of vampire in the show.
The execution was aimed to familiarize would-be viewers with the world of Vampire Academy, which premieres on W Network this Sunday.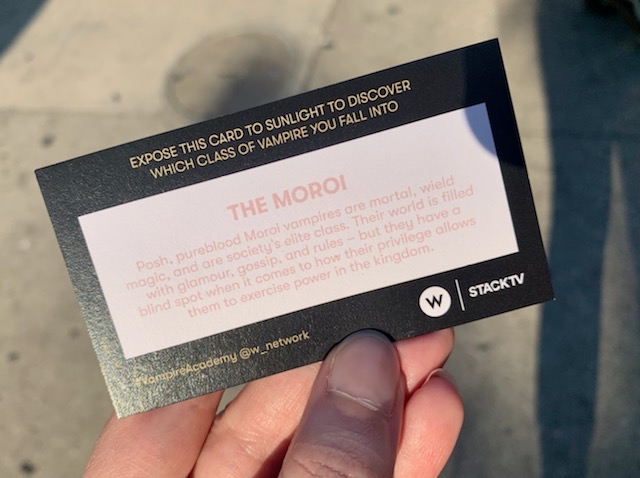 The walk was also timed to leverage the influx of people arriving in downtown Toronto for the opening weekend of TIFF – the vampire hoard made stops at TIFF Bell Lightbox, Cinema Tower, Ryerson Theatre and Scotiabank Theatre. They were also seen at Young-Dundas Square and Union Station.
Originally developed for U.S. streamer Peacock, Corus picked up the Canadian rights for Vampire Academy this year, to air on W. The series is based on the young adult series of novel, following two young women completing their education and maintaining their friendship, despite being from different classes in vampire society.