ATN gets Canadian rights for two more Sony India channels
Kid-focused Sony YAY! and family channel Sony PAL aim to increase the company's South Asian audience.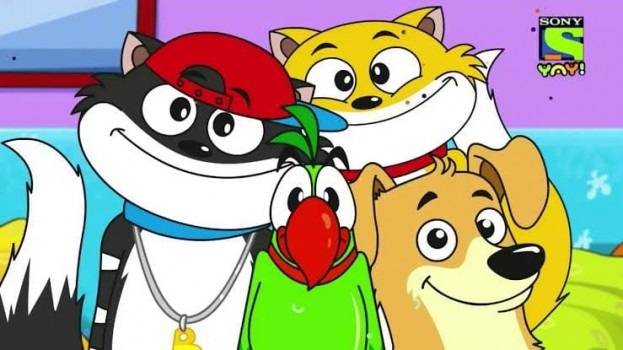 Honey Bunny ka Jholmaa, one of Sony YAY!'s flagship original programs.
Asian Television Network International Limited, Canada's largest broadcaster of South Asian content, has acquired Canadian distribution rights for two more TV channels from Sony Pictures Networks India.
Sony YAY! is a popular channel for round-the-clock kids entertainment, targeted to children two to 14 years of age. Sony PAL is a general entertainment channel that began with a focus on women, but has since evolved to be more family-focused – its tagline, "Yeh Pal Humara Hai,: means "This moment is ours." Both channels are ad-supported.
Sony YAY! and Sony PAL launched this week on Telus Optik TV in Western Canada, and will soon be available in other parts of the country and through other distributors.
ATN already has a long association with Sony Pictures Networks India and distributes five channels across Canada: namely – reality and soap opera channel SET HD, general Hindi-language channel Sony SAB, movie channels Sony MAX and Sony MAX2 and Sony AATH, which features dubs of several SAB programs in Bengali.
In its most recent quarter, ATN reported a year-over-year revenue decline of 25%, including a 15% decline in subscription revenue and 49% decline in ad revenue. The company cited a mix of factors for the decline, including the ending of government pandemic subsidies and consumers moving to illegal piracy devices that allow viewers to stream channels from other markets. It did say, however, that while ad revenues remain down, they are on a path to improvement coming out of the pandemic.