Recession-proofing brand budgets
Quantcast's suite of measurement products helps clients optimize marketing spend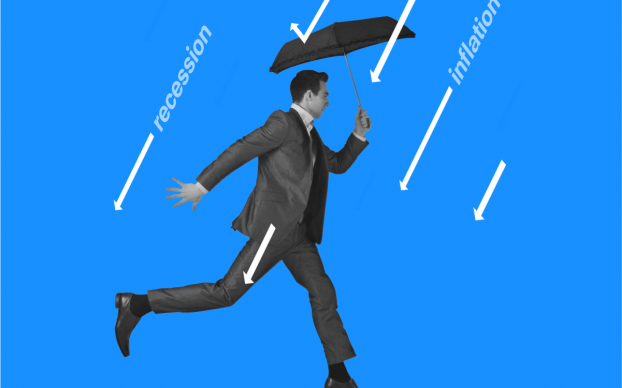 Economic uncertainty usually signals corporate belt-tightening, and with expectations of a looming recession, that may soon be the case.
In the 2008 recession the overall ad market decreased by 13% to 27%, depending on whom you talk to. In economic downturns, brand marketing and advertising budgets are often the first expense to get sliced.
But these savings often produce an unwanted outcome. As marketers have less to work with, they feel they must prioritize performance-driven tactics over brand advertising to generate immediate results, inadvertently eroding consumer trust in the process.
Sam Gottfried, Quantcast head of sales, Canada, recommends a more prudent approach: continued spending with recession-proof advertising and marketing budgets.
"Even going into a recession, brands need to hold steady and assure they are in the market," says Gottfried. "They need to remain top of mind for consumers, because a recession will eventually end and brands will come out of it as strong as they went in."
As brand identity is the major component in consumer-buying decisions, jeopardizing it would lead to a notable setback.
He says that with offerings such as Quantcast Measure, an AI solution that binds open web signals and connected TV (CTV) devices from more than 100 million web and mobile destinations, brands and marketers no longer need to sacrifice performance for direct response objectives.
He explains that unifying brand and performance campaigns will drive broader reach and increase sales through measurable upper-funnel brand advertising.
Utilizing robust first-party data, Quantcast has found that running a combination of simultaneous campaigns results in better performance, with 45% higher visit rates to client sites and an audience conversion rate of 11%.
And the traditional problem of waiting to receive results from a brand campaign has been rendered obsolete by the arrival of AI-machine-learning technology and real-time measurement platforms.
Quantcast Measure delivers direct nuanced and real-time digital property insights, allowing brands to understand their audiences with granular, instant first-party data and providing them immediate opportunities to drive business growth.
"We're eliminating a lot of that guesswork," says Gottfried, noting that Quantcast provides a real-time feedback loop with the click of a cursor that allows brands to see their lifts, pivot and optimize their campaigns in automated fashion, and reach best-possible audiences.
"It comes down to the ability to optimize and hold media immediately accountable," he adds.
Another quick-and-easy solution is Brand Lift Live, which offers precise audiences at scale, easy omnichannel activation, predictable delivery and real-time actionable insights across the entire customer journey.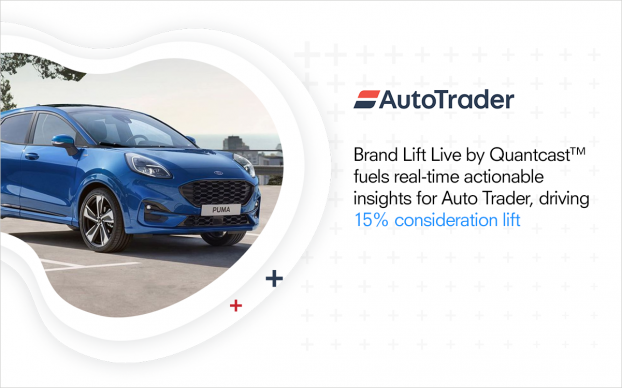 A case in point is AutoTrader. The online automotive marketplace enlisted Brand Lift Live as it looked to increase consideration from new car buyers by introducing an omnichannel brand strategy to focus on ROI.
Partnering with Quantcast to run an upper funnel video campaign focused on consideration lift and a lower funnel performance campaign to drive buyer leads – a departure from previous programmatic investments – AutoTrader was looking for a simpler approach that included a measurable, optimizable video component.
Optimizing auto intenders that responded "very likely" to buying a car on the AutoTrader platform, Quantcast's Brand to Demand Attribution helped quantify the impact of these new upper funnel video investments on sales goals, resulting in a 15% lift in consideration with auto intenders.
AutoTrader also received real-time access to granular insights to help fine-tune audiences, as well as frequency, creative, and messaging measurements during the live campaign to find and reach new audiences.
Brand to Demand Attribution validated AutoTrader's new full-funnel omnichannel strategy, highlighting a 50% conversion lift when its performance display was complemented by video.
Another factor to consider when looking to recession-proof your brand's marketing spend is responding to shifting media consumption trends and customizing content accordingly. With YouTube alone boasting 16 million viewers in Canada and with $534 million in ad dollars directed at CTV overall in 2021 (according to Statista), Canadian market demand for CTV and other smart devices continues to explode.
CTV's growing popularity is resulting in a higher share of upfront ad dollars as more inventory is created due to multi-channel distribution.
The AI Audience Planner solution allows brands to understand their audience composition over a 30-day period, as well as receive unduplicated traffic metrics across global web properties and context with real-time demographic and psychographic data. This enables marketers to create better custom content based on real audience preferences and interests.
"It allows marketers to see exactly which activity is leading to ROI," notes Gottfried.
Quantcast's solutions make a strong case for keeping up budgets during economic downturns, with the Quantcast Platform's suite of solutions helping brands deliver and remarket their message in a variety of formats.
"We can help clients determine the ideal media mix  and the impact their brand messaging is having on performance dollars," says Gottfried.
 For more info contact Sam Gottfried, Quantcast head of sales, Canada at sgottfried@quantcast.com