Deepa Venkatesan
Articles by Deepa Venkatesan
Sobeys becomes official sponsor for MLSE teams
The grocery retailer is trying to generate new content around game day menus inspired by athletes and promote its brand in the arena.
YouTube rules streaming audio: study
However, over a third of Anglophones use streaming services other than YouTube for music and podcasts.
COMMB hires DOmedia for OOH planning software
The two companies are building a new analytics suite that includes granular audience data.
Three takeaways from RAIN's digital audio summit
From growing the podcast industry to monetizing and measuring its ad potential, Summit Canada explored the state of audio in the country.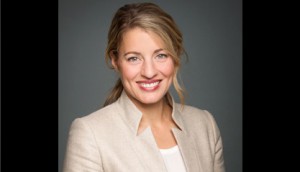 Government invests $14.5M in community media
Mélanie Joly said the investment comes at a time when local media has "been weakened by the change in digital content consumption."
Financial services continue to dominate radio buying: Media Monitors
Big buys by RBC and TD in both Toronto and Montreal drove the category to the top.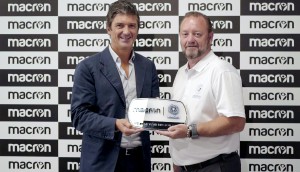 Canadian Premier League signs Macron as official sponsor
The Italian sporting apparel company will design gear for all CPL clubs as part of its first sponsorship deal in Canada.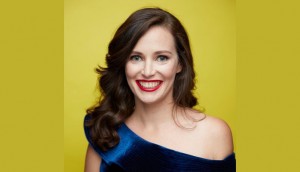 Refinery29 makes its entry into Canada
The U.S.-based digital media company has tapped former Chatelaine EIC Carley Fortune as executive editor.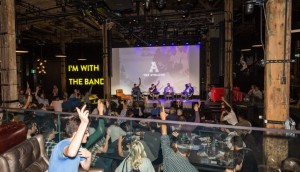 The Athletic goes experiential with Homestand Sports
The partnership is the first-ever cross-Canada tour for The Athletic as part of an effort to engage with Canadian fans.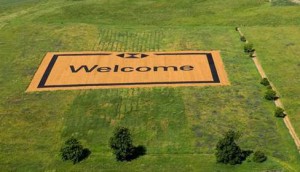 Spotted! HSBC Canada rolls out a giant welcome mat
The financial institute upped its airport branding strategy at Toronto by placing a welcome mat that can be seen from the air.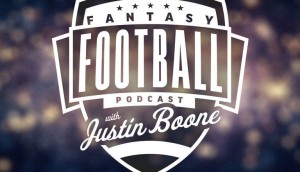 Subway sponsors theScore's Fantasy Football Podcast
The podcast will include a video component, allowing for visual brand integration opportunities.
St. Joseph dives deeper into AR with Mitsubishi
The media company paired with Mitsubishi to create its first 'object-based' AR project.