Jeromy Lloyd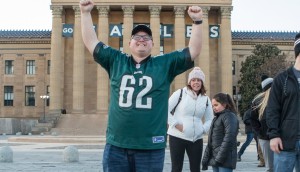 DAZN's Super Bowl play for audience awareness
Canada's other Super Bowl broadcaster launched a social campaign that drove strong engagement for the nascent sport media company.
Bell Media revenues down 1.3% in Q4
Ad dollars declined 4.4% in the last three months of the year.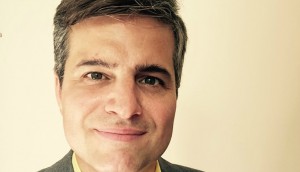 OMD Canada names its first chief client officer
Toronto managing director John Killam takes a bigger role on the senior management team.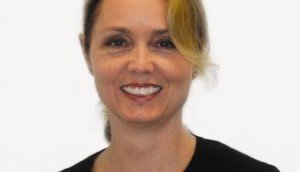 New leadership for MediaCom Montreal
A former marketer with Reitmans and L'Oreal, Monique Brosseau has also led teams at Zenith, Nurun and DDB.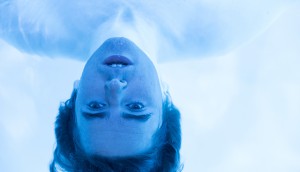 The Good Doctor's good week: Numeris
City's Grammy broadcast performed well in most markets, but CTV's medical prodigy takes the top.
Bell Media's Super Bowl audience still smaller, but stable
Overnights show only a slight AMA drop across CTV, CTV2 and TSN2 from last year, but audiences are still far lower than the simsub heyday.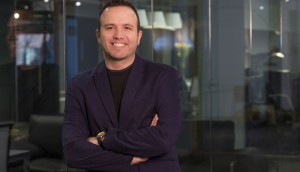 Groupe V hires Aksel Bedikyan, evolves TV research team
The former Cirque du Soleil analytics exec is tasked with giving the Quebec-based media co a more global perspective on digital trends.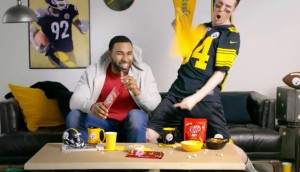 Kit Kat's quick hits take a Super Bowl strategy social
After pushing its contest hashtag all season, Kit Kat makes its Super Bowl play on TV, Twitter and Snapchat.
Google's ad revenues are up, but so are its costs
Traffic acquisition is taking a bigger bite out revenues as the online giant pays out more to its Network partners.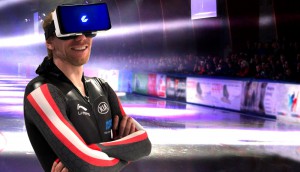 Canadian speed skater goes crypto for sponsorship
Ted-Jan Bloemen will provide content for VR company Ceek and the ONG social network during the Olympics in exchange for cryptocurrency.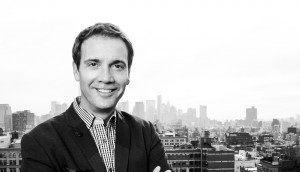 Graham Moysey replacing Harvey Carroll at IPG Mediabrands
The former head of international at AOL officially takes over as CEO Feb. 12.
Tangerine becomes the Raptors' official bank
Scotiabank positions its subsidiary as part of a wide-ranging deal with MLSE.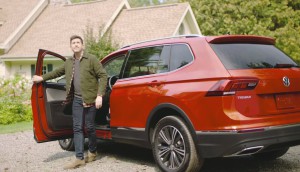 Volkswagen communes with La Vraie Nature
TVA's popular Sunday show co-brands with the automaker's family-friendly SUV.
MTM tracks media, tech use among age groups
A large-scale survey of boomers, seniors and millennials paints a picture of how media is adopted by English-speaking Canadians.