Lauren Malyk
Governments, unions lead T.O., Montreal categories: Media Monitors
For the Toronto categories, cars and trucks dealer associations came in at second place.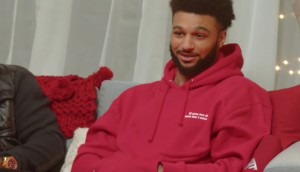 Rogers, PC unwrap Home for the Holidays
Hosted by Tessa Virtue, the special hosts athletes, musicians and celebrities to reach out to shoppers across multiple channels.
Auto dealers keep hold on T.O. radio: Media Monitors
Wireless and financial brands round out the top three while the Quebec government continues to lead on Montreal.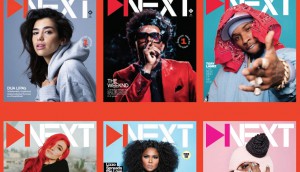 New music mag Next reaches out to youth
A new monthly from Michael Hollett aiming to find readers through free home-delivery distribution.
Finance holds on to Toronto radio: Media Monitors
The Quebec government continues to lead in Montreal's radio advertising.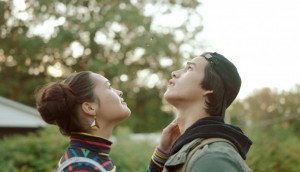 CBC sets fall premiere dates
The pubcaster's fall schedule aims to brings "distinct perspectives and voices" to Canadian audiences.
CTV locks in fall schedule
In addition to new pick ups such as B Positive and Supermarket Sweep, the network confirmed that Jann's sophomore season will debut this fall.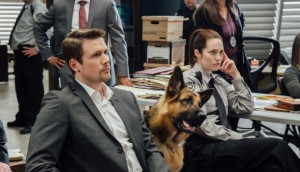 Citytv renews Hudson & Rex for season three
Production on the canine-police procedural is scheduled to begin next month.
COVID-19 drives more Canadians to multiple OTT subscriptions
Media Technology Monitor's Sneak Peek Report also found that Facebook and YouTube lead as the most popular options for remote social viewing features.
Fall TV '20: CBC showcases returning series, promotes flexibility for buyers
Despite production delays and some uncertainty, execs say the schedule is "fairly firm" and but it can adapt to a 'just in time' buying model.
Bell's acquisition of V officially closes
Bell Media Quebec president Karine Moses will lead the Montreal-based team responsible for the day-to-day operations of V.
CRTC postpones CBC hearing
All timelines on CRTC files are being reviewed, according to a CRTC spokesperson.
Bell's acquisition of V approved
The Commission found that the transaction serves the public interest and noted that the rationale for its decision would be published at a later date.
CBC restores local newcasts following criticism
The pubcaster said that over the course of the next two weeks, it "will make every effort to have all of the dedicated local shows back up on the main network."