Mark Dillon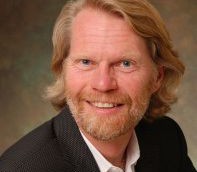 Blue Ant Media's banner year
Following its U.S. expansion and the purchase of an MCN, the multi-platform company is MiC sister publication Playback's Media Company of the Year.
Bell TV signs on for TSN2
Slowly but surely, TSN's secondary channel is getting major cable and satellite distributors to carry it. Still no sign-on from Rogers, Shaw and Star Choice however.
Popular feature helmer bows new film
Iconoclastic director Bruce McDonald's new feature, The Love Crimes of Gillian Guess, had its world premiere at the Toronto International Film Festival on Sept. 17. The drama, produced by Vancouver's Force Four Entertainment, is loosely based on the sensational 1995 case of a female jurist in B.C. who had an affair with accused killer Peter Gill while serving on his trial. With a TV window on CHUM-City, the $3 million project may sound like typical MOW fare, but, as conceived by screenwriter A. Fraser (Kissed) and McDonald, the film's true events are merely a springboard for the kind of wild-and-wooly rock 'n' roll satire behind McDonald's most acclaimed features (Roadkill, Highway 61, Dance Me Outside, Hard Core Logo).
Love Crimes' Canadian theatrical distrib is Montreal-based indie Cinema Libre. The film is slated for a March 2005 Canadian release and although there hasn't been anything currently nailed down in the avenue of sponsorship opps with the theatrical/TV/video release of the movie, exec producer Hugh Beard is interested in exploring that avenue. McDonald is an accessible filmmaker, whose features have youth appeal.
Courtesy of our sister publication Playback, October Issue