Experiential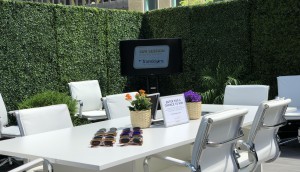 Spotted! An outdoor Transition between work and play
Office dwellers were invited to get outside in a bid try on eyewear that combats UV rays and eyestrain from blue light.
Spotted! Corby pops up to mix sustainable drinks
In partnership with anti-waste platform Trash Tiki, the liquor brand commits to better practices in an industry that generates the most rubbish.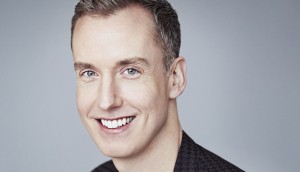 Lumency pulls a publishing veteran agency side
Cameron Williamson, who previously headed up Flare and the Globe Style Advisor, will now advise clients on how to better connect through content.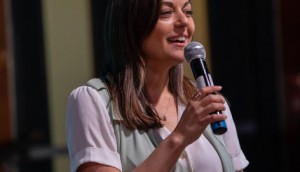 Why Initiative held its own 'reverse upfront'
Agency president Helen Galanis on empowering media companies to be the experts, the right way to approach data and how to take the disruptors out of the equation.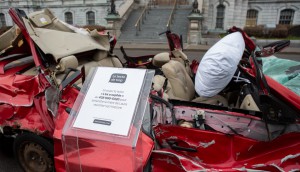 Spotted! Montreal showcases a different kind of car
This was no glamorous Auto Show.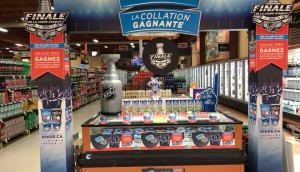 Oikos changes up the media plan for new campaign
Why the yogurt brand decided to lessen its buy on TV and social this time around.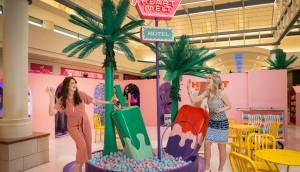 Spotted! Ivanhoe-Cambridge gets experiential
The mall company is adding a sense of whimsy to its properties to enhance the shopping experience and communicate its brand messaging.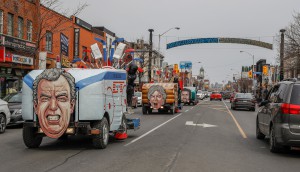 Spotted! The Grand Tour hits Toronto (sort of)
Hosts Jeremy Clarkson, Richard Hammond and James May couldn't be at the activation, but they were there in hockey-themed spirit.
Spotted! Reester rides the Rocket
A life-sized Reese Easter treat rode the TTC, grabbed a snack and walked a dog to drum up some Easter egg-citement.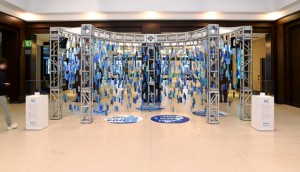 Spotted! The message behind Brita's cascading campaign
An art installation hopes to put plastic impact in perspective.
Spotted! Adult Swim makes Rick roll
It's not a dimension-hopping spaceship, but it'll do.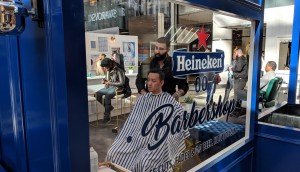 Spotted! Heineken cuts to the chase
Heineken's 0.0′s "Now You Can" brand positioning has led to a pop-up offering young professional men a buzz, without the buzz.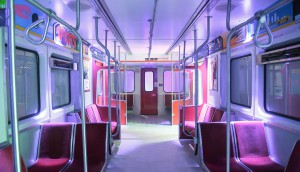 Spotted! Toronto descends into the DC Universe
To build anticipation for the premiere of Shazam and the new Toronto Comicon, Warner Bros brought a TTC subway above ground.