Experiential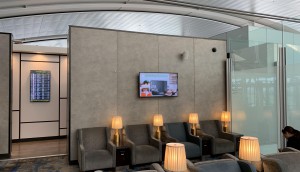 Adapt Media goes programmatic at the airport
Digital OOH provider launches a new network in 15 Plaza Premium lounges in four Canadian airports.
Koho, Refinery29 team up to talk money
The fintech company is aiming to make financial issues easier for working millennials with Canadian editorial series, "Money Diaries."
Spotted! Yellofruit's Big Banana Car hits the road
For the frozen dessert manufacturer, there's always money in the banana car.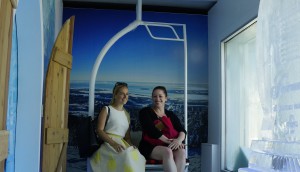 Spotted! Chill out in Quebec City
A converted shipping container gives summer visitors a taste of what winter is like in the capital.
Rogers signs exclusive telecom deal with Toronto Pearson
The telco giant granted the rights for media, branding, advertising and in-terminal experiences.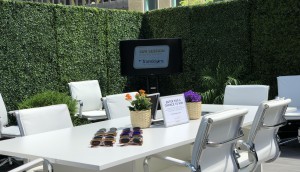 Spotted! An outdoor Transition between work and play
Office dwellers were invited to get outside in a bid try on eyewear that combats UV rays and eyestrain from blue light.
Spotted! Corby pops up to mix sustainable drinks
In partnership with anti-waste platform Trash Tiki, the liquor brand commits to better practices in an industry that generates the most rubbish.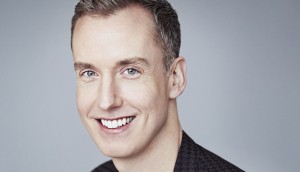 Lumency pulls a publishing veteran agency side
Cameron Williamson, who previously headed up Flare and the Globe Style Advisor, will now advise clients on how to better connect through content.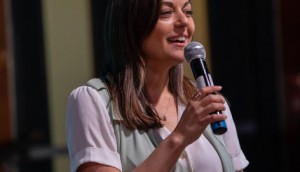 Why Initiative held its own 'reverse upfront'
Agency president Helen Galanis on empowering media companies to be the experts, the right way to approach data and how to take the disruptors out of the equation.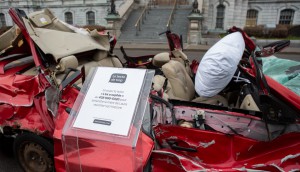 Spotted! Montreal showcases a different kind of car
This was no glamorous Auto Show.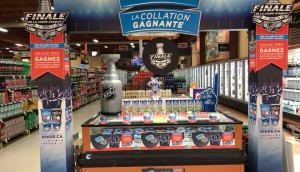 Oikos changes up the media plan for new campaign
Why the yogurt brand decided to lessen its buy on TV and social this time around.