Interactive
Vibrating ads and GPS-tracked chocolate: MiC's Global Tour
Mike Power at MediaCom and Elizabeth Brennan at MPG comment on controversial print ads in India, a real-life Willy Wonka campaign in the UK and the latest innovation in bar pick-ups.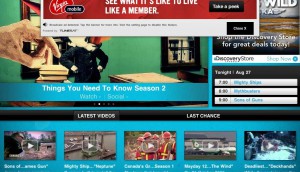 Discovery Channel syncs TV with mobile
In partnership with Media Experts, the channel has launched tech that connects its app to TV, and will be working with Virgin Mobile and Bell Mobility for the pilot phase.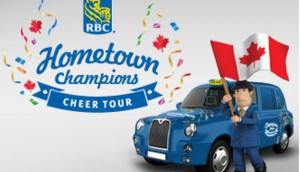 RBC cheers for the London Olympics in cabs
As part of its sponsorship of the 2012 Games, the bank is giving Canadians the chance to send personalized messages of support to hometown athletes.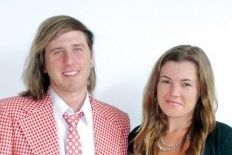 Next Media Stars: Walton and Whiffen's Young Lions nod
The pair from Media Experts won the Globe and Mail Young Lions honour for their YMCA community-building plan that focuses on face-to-face interaction.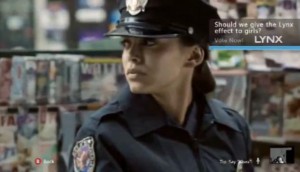 Microsoft brings NUads to Canada
The advertising division of the software co is now selling the ad platform, which allows gesture and voice interactivity, to advertisers in Canada, the US and UK.
Michelob Ultra takes to the links
The Labatt brand is targeting high-end golfers by placing interactive ads on golf carts.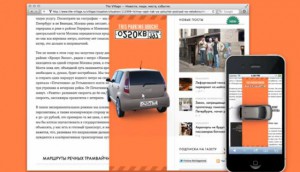 Record-long banners and ads against imitation videos: MiC's Global Tour
MiC asks Alice DiGiovanni at MediaCom to give her thoughts on the interactive placement of ads on sites in Russia, Sao Paulo and the US.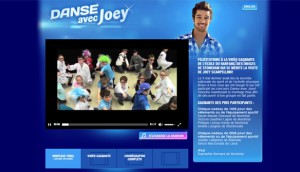 Astral Mix choreographs with kids
The Ministere de l'Education in Quebec worked with the media co to promote an active lifestyle with the launch of a youth-targeted dance contest.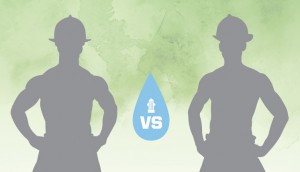 Tetley Infusions fires off a webcast
Firefighters go head-to-head in an online audition that will have consumers choose who will be a part of the brand's Rescue Squad.
ZenithOptimedia launches global rebrand
The media co is changing its focus to real-time with the introduction of "Live ROI."
MiC's Global Tour: Bacon-wrapped websites and pizza-ordering magnets
Tim Beach from Cossette and Meri Ward from MPG give their thoughts on food and drink campaigns from brands in the US, UK and Dubai.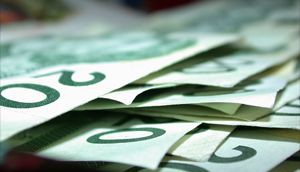 MediaCom Canada clients get first dibs on Xbox app opps
The deal includes pre-roll and interstitial video ads on newly-launched entertainment apps on the system.
NABS invites you to have a quickie with an exec
The organization's second Speed Mentoring event will feature mentors from agencies including MediaCom, Cossette, PHD and Starcom MediaVest Group.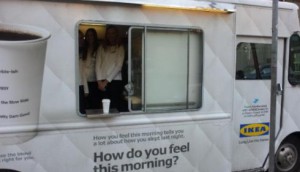 Ikea wants to get to know you
The retailer has taken to the streets with caffeine handouts to better understand its consumers' home lives.