Out Of Home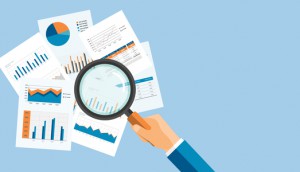 Who is benefiting most from ad spending recovery?
Standard Media Index shows digital is delivering as predicted, but that has favoured some companies more than others.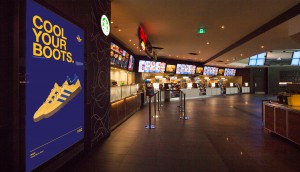 Cineplex takes the rest of its DOOH inventory programmatic
With the addition of signage in theatres and entertainment venues, the company has the potential to deliver up to 50 million impressions daily.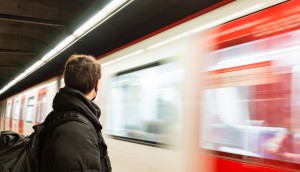 Adapt Media adds Gateway and Rabba to its network
The company adds 37 high-traffic screens in TTC stations as well as 80 in a premium, hyper-local grocer.
Hivestack teams up with The Trade Desk
The Montreal DOOH specialist made its offering available through the global software company's new Solimar DSP.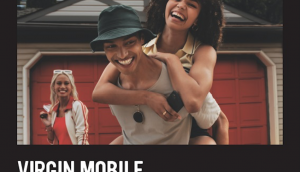 Virgin Plus taps into the Olympics for high visibility
The brand is trying some new tactics for broad, yet more targeted reach at the same time.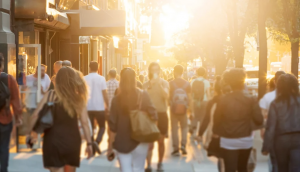 Vistar's recent funding fuels DOOH accessibility
A $30 million raise is positioned to further develop software and tech.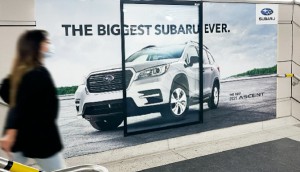 Spotted! Subaru builds an outsized OOH
The automaker conveys the size of its latest SUV, with a poster too big for its frame.
COMMB adds new membership category
The new programmatic/remarketer category includes a new PDOOH committee made up of association publishers, buyers and other members.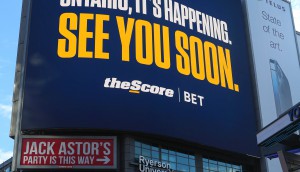 How theScore is welcoming single-sports betting to Canada
With the passing of Bill C-218, organizations like theScore can integrate media and wagering offerings across the country.