Out Of Home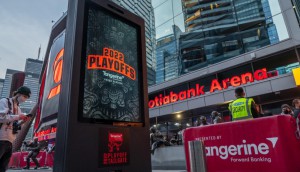 Spotted! Portable screens keep fans engaged at Jurassic Park
Big Digital's interactive "ROLOs" were used for contextual ads and contest opportunities outside of Raptors playoff games.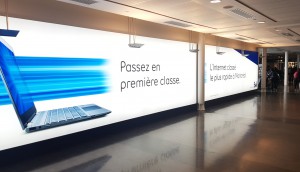 Astral Out-of-Home to build presence at Montreal-Trudeau Airport
A new long-term deal includes investment in what is described as modernized, innovative ad products.
Vistar makes dynamic creative available across DOOH
Advertisers will be able to activate dynamic creative campaigns at scale across the full DOOH ecosystem.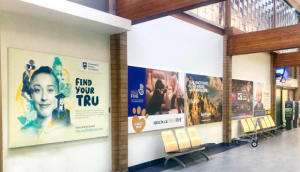 Pattison Outdoor adds Kamloops Airport to its portfolio
The out-of-home company strengthens its footing in Western Canada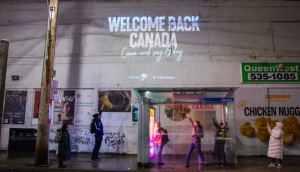 Spotted! Australia welcomes Canadian tourists back
OOH video projections on buildings in Toronto and Vancouver are part of a larger campaign to inspire Canadians to take a vacation down under.
Hivestack and MediaMath integrate their DOOH platforms
The partnership aims to bring global scale and single-platform access to OOH advertisers.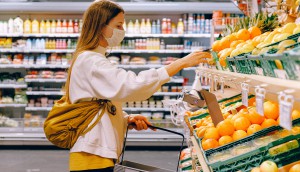 ICYMI: Stingray taps Leger to measure audio OOH
Plus, Teads extends its partnership with publisher Future into Canada.
Metrolinx still seeking sponsors for GO station naming rights
The company looks to new revenue opportunities while it recovers from the effects of the pandemic.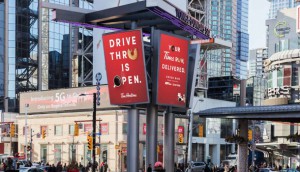 Broadsign introduces DOOH optimization engine
The feature analyzes a network's inventory and checks for availability before reallocating ads to different slots.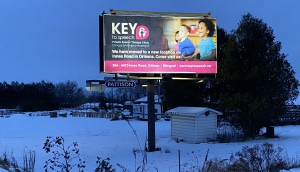 Publicis Media makes its pro bono program for local businesses annual
Conceived during the pandemic, the agency plans to support 10 local businesses with OOH campaigns.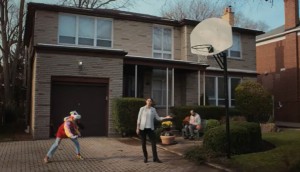 TurboTax is leaning into TikTok to reach young filers
The Intuit tax brand is also using contextual ads in OOH and TV as part of a number of changes to the strategy for this year's tax season.