Out Of Home
Leon's brings fans 'couchside' for the Raptors
The Canadian furniture brand breaks into the sports world with national campaign as it continues its drive to evolve alongside Millennials.
Spotted! The City of Toronto burns a message into our minds
The OOH ad brings a powerful message close to home.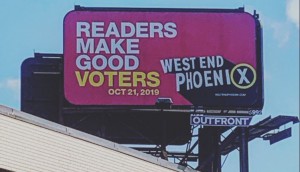 West End Phoenix goes for broader awareness with OOH buy
The local community paper is aiming to build its brand as a trustworthy source in an age of waning trust in Canadian media.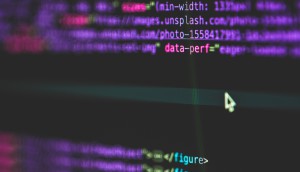 Chameleon and FrontRunner strike mobile data partnership
With mobile polygon technology, FrontRunner can now offer clients mobile location-based data.
FrontRunner Technologies turns up the volume on DOOH
Partnering with Derooted Immersive, the company uses binaural audio to bring an experiential offering to DOOH.
Kinetic pairs with Big Digital to offer experiential
Kinetic owner and CEO Kevin McDonald says the partnership makes the agency more of a "one-stop shop" fueled by data.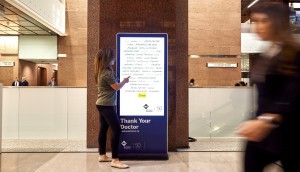 MD Financial takes its message mass
The financial services company, which targets physicians, brought its brand to the masses to go mainstream.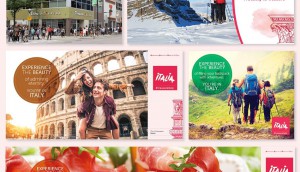 Italian tourism campaign shifts from B2B to B2C
Brand Grow has expanded the Tourism Board's buy to OOH and digital, while still incorporating print to attract affluent lifestyle travellers.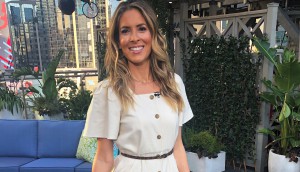 ICYMI: BT shakes up format, Novus president empowers women
Plus, the Food Network and Cooking Channel line up a hefty offering for Halloween.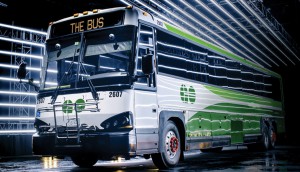 Metrolinx eyes growth as a media property
The transit agency is looking beyond naming rights, mulling everything from co-branding to entertaining pop-ups.