Out Of Home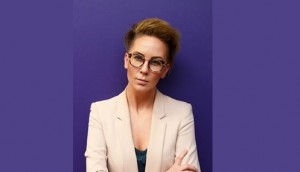 FrontRunner brings Amanda Dorenberg into the c-suite
Reporting to COO Janet Weiss, Dorenberg plans to onboard data top develop analytics platform.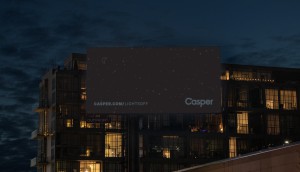 Spotted! Casper turns the lights down low
The sleep company is doing its best to tackle light pollution head-on with a creative new OOH campaign.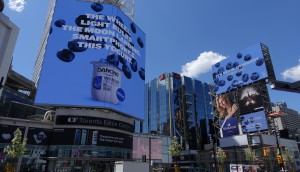 Spotted! Danone declares a revolution
Like the invention of the wheel or landing on the moon, Danone's new 100% natural yogurt is a game changer, bursting across Dundas Square.
Captivate inks new deal with Cadillac Fairview
The deal will see Captivate's new multipurpose screens installed throughout CF's building network.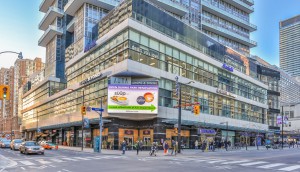 Adapt Media makes a large format play in Toronto
The strategic location of Yonge and Gerrard will allow heavy foot traffic, but a "greater share of voice," says Jamie Thompson.
Kinetic launches Canadian outpost
Kevin McDonald and Riina Clydesdale are heading up the WPP out-of-home-focused shop.
Novus taps digital leaders to revitalize
Anton Vassiliev will serve as managing director, strategy and media investments while Mike Rusk focuses on programmatic and Hailey Ben-Izhak makes a return to the industry.
Spotted! KitchenAid mixes and matches with the CN Tower
To highlight the many colours of the iconic mixer, a high-tech campaign used real-time camera technology to change colours along with the tower.
Broadsign acquires Campsite
The OOH marketing platform says the move will streamline programmatic solutions and provide buyers with more inventory.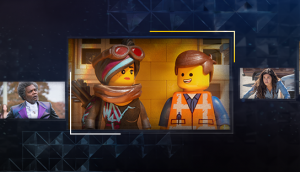 Media sets a record for Cineplex in Q1
Theatre attendance was down, but the exhibition company still saw a slight lift in revenue from pre-show ads.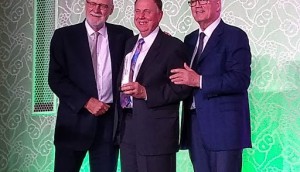 Randy Otto honoured abroad
The Pattison Outdoor president on why the OOH industry is so healthy, and what it needs to do to stay ahead.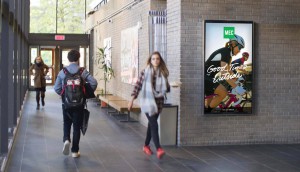 Astral acquires Newad
The deal marks the media company's official entrance into the place-based side of OOH.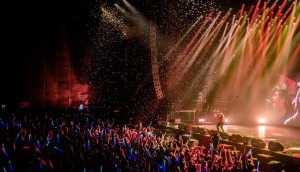 ICYMI: Eurovision coming to OMNI, Crave boosts LGBTQ content
Plus, Mountain Equipment Co-op gets interactive in-store with some help from Cineplex Digital Media.