Automated planning drives revenue growth for AcuityAds
The adtech company's Illumin platform triggered a 135% increase in client acquisition compared to the first quarter this year.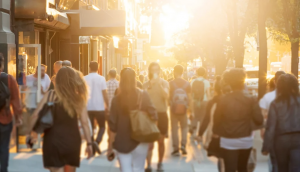 Vistar's recent funding fuels DOOH accessibility
A $30 million raise is positioned to further develop software and tech.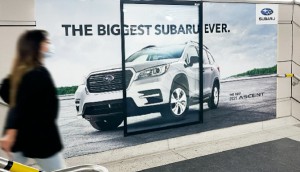 Spotted! Subaru builds an outsized OOH
The automaker conveys the size of its latest SUV, with a poster too big for its frame.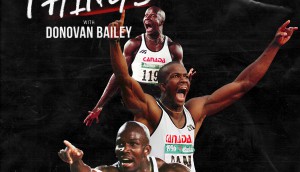 Acast partners with Donovan Bailey for new podcast
The weekly series will be ad-supported and feature integration opportunities for brands looking to lean into Bailey's fan base and potential new audience.
Kraft Heinz's Crave and Bud Light join the Toronto Ultra
The brands join a growing list of Overactive Media sponsors looking to tap into esports.
Streaming audio's role in connecting with audiences: report
At home and in-car listening has drastically increased over the past year, making streaming audio services a key component for connecting brands with Gen Z and millennials.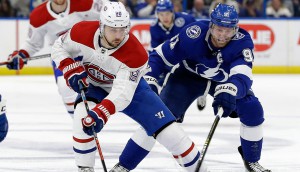 America's Got Talent and sports on top: Numeris
While AGT nabbed the top single-day viewing totals, Stanley Cup Finals and quarter final soccer grabbed a lot of attention.
Canadian Tire renews partnership with COC for eight years
The uniquely long-term partnership also reflects sustained engagement the COC has seen from partners for the game.
TheScore's record revenue dinged by spending on growth
The media and sports wagering organization continues to invest heavily in expansion, offsetting continued record-setting revenue.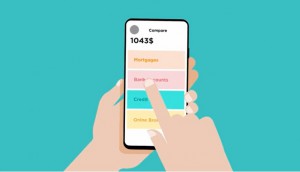 Hardbacon's first foray into TV provides more credibility
The personal finance app is typically digital-first, but is also seeing opportunity with targeted Radio Canada ads.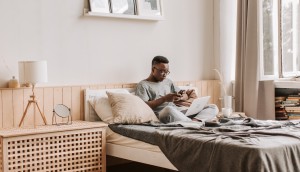 M32 Connect adds a dozen new publishers
Now up to 800 million impressions a month in Quebec, the rep house is preparing to look outside of its home province.