Articles Tagged 'Alan Dark'
CBC's Hockey Night in Canada plans
The pubcaster's Alan Dark tells MiC about sponsors for the new season, including new addition Lasik MD with its in-net camera.
CBC/Radio-Canada partners with Canadian Broadcast Sales
Details of the partnership from the CBC, and news that Jennifer Smith has been promoted to national sales director for CBC Radio 2.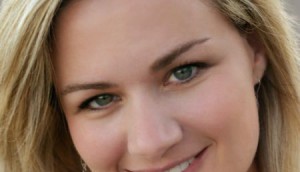 CBC Revenue Group names new director
Rebecca Shropshire is joining the pubcaster as its director of digital sales.
CBC fall sked aims to connect with more Canadians
The pubcaster's lineup includes no big scripted surprises, but branches out to new factual series that strive to hit national audiences at home.
Hockey Night in Canada rolls out anniversary season
The pubcaster will introduce a new second-screen experience sponsored by Budweiser to engage fans as the 60th season of the NHL double-header returns to air.
Exec-level changes at CBC and Rogers Media
Jack Tomik is leaving the CBC's Revenue Group for Rogers Media with Alan Dark taking over his position at the pubcaster.
CBC, Rogers Media and Shaw Media partner to launch RTB exchange
Jeff Thibodeau from MediaCom Canada comments on the impact the launch will have on the Canadian online ad market.