Articles Tagged 'Blue Jays'
Jays may have lost the Playoffs, but fan loyalty is good news for sponsors
The fans tend to skew older, but Gen X and Y follow somewhat closely, and half notice sponsors.
Sports lead to revenue gains and profit drops at Rogers Media
Media revenue saw a 4% year-over-year lift, driven by a heavy appetite for sports – but Blue Jays' salaries and the shift from print to digital contributed to a drop in profits for Q2.
Samsung Canada expands Jays partnership to go 360
The tech company is rolling out immersive content starring Kevin Pillar in order to bring fans closer to the action while showcasing its own technology.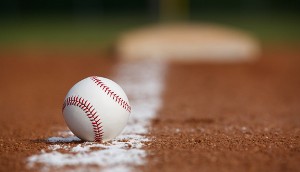 Jays sweep clinches viewership milestone for Sportsnet
The team's Sunday night match against the Rangers pulled in the most average viewers for 2016 to date on the channel.
Jays wild wildcard ride breaks records
The team also posted record regular season ratings for Sportsnet, with 78 games breaking one million average viewers.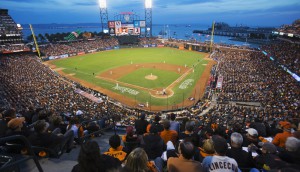 MLB All-Star game is a home run for Sportsnet
The game's viewership success in Canada contrasts sharply with the 20% decline witnessed in the U.S.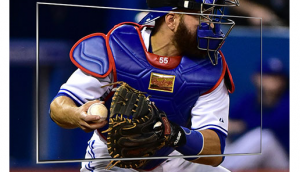 Rogers, Bell Media court sports lovers with 4K plays
Big broadcast is revving up the premium-pixels engine in the hopes that sports fans will pony up for a better picture.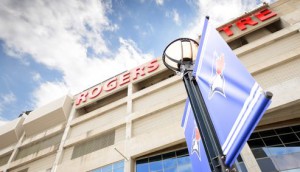 More records fall for Jays on Sportsnet
Tossing bats and taking names, Wednesday's game-five closer between the Jays and Rangers brought record viewers to the channel.
Blue Jays on record ratings run for Sportsnet
Overnight numbers for the first three games have an average audience of 2.8 million viewers tuning in to watch the playoff action.
ICYMI: Ad blocking up, plus changes at TVB, Deloitte
In case you missed it: TVB restructures its research division; Blue Jay's performance ups Sportsnet ratings and one-fifth of Canadians prefer to block their online ads.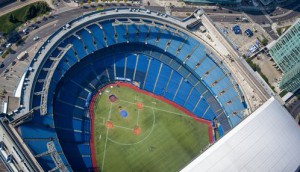 ICYMI: Jays ratings up, Metroland's investment
In case you missed it: Sportnet saw high ratings for the debut of the Jays new hurler and Metroland has invested in an automated financial advisor company.
Jays viewing up this spring: Sportsnet
The Rogers Media channel is having a record season of Blue Jays coverage and its primetime news show, Sportsnet Central is up 35% for the year to date.