Articles Tagged 'broadcast'
Cable subscriptions drop, but less drastically than previous years: study
While cable saw the largest drop in subscriptions across all pay TV, IPTV saw a 13.8% lift in customers.
Rogers squeezes in a new TV ad unit
The new "fade to black" ad unit will allow advertisers to sneak in bite-sized messages in a way that Rogers says is "PVR proof."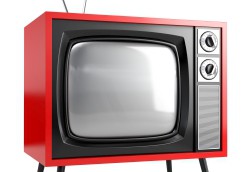 CRTC establishes pick-and-pay best practices
Licences will be renewed for one-year terms, as opposed to seven years, as TV service providers roll out new packages.
Despite skinny basic, cord cutting on the rise
Cable providers will lose nearly 200,000 subscribers in 2016, according to projected numbers from Ottawa-based Boon Dog.