Articles Tagged 'BuzzFeed'
Buzzfeed acquires HuffPost, teams with Verizon on ads and data
BuzzFeed gets access to new ad networks, data and Verizon's fledgling XR development team.
ICYMI: Buzzfeed becomes profitable, Food Network Canada gets festive
Plus, as the new hockey season lies in wait, TSN adds a new lunchtime radio show.
ICYMI: Cogeco rebuffs purchase offer, Transplant plays well in the U.S.
Plus, Buzzfeed ends its reduced pandemic pay, but its union has questions.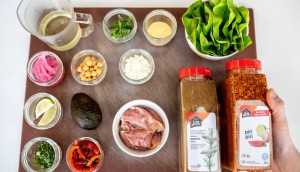 McCormick strikes up a Tasty partnership
The effort is part of an effort to appeal to millennials more than the spice brand has in the past.
ICYMI: BuzzFeed Canada unionizing
Plus, BBC's Life Below Zero is coming to Canada and more.
Verizon Media, BuzzFeed announce layoffs
Cuts at Verizon would affect approximately 7% of its workforce, while BuzzFeed is looking to shed 15% of its staff.
ICMYI: BuzzFeed launches new website for BuzzFeed News
Plus, Fuse Live rebrands and restructures.
ICYMI: Buzzfeed drops the NewFronts, Astral launches eighth Carte Blanche competition
In case you missed it: One week after Yahoo's pulling out of the IAB's annual event, Buzzfeed has done the same, and Astral has added a new stipulation to its Carte Blanche competition.
ICYMI: Dynamic awarded for Danone campaign, Bell gets gifty with Crave
In case you missed it: Dynamic's use of weather and traffic data has earned it a DailyDOOH Gala award, Bell Media is giving away gift packages for CraveTV and Videotron has partnered with Napster and Tidal.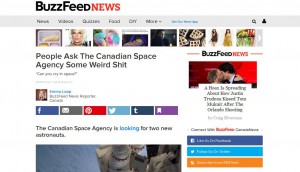 Buzzfeed Canada shutters Ottawa office
The site is ending Canadian political coverage as part of a North American reorganization.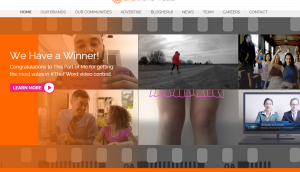 ICYMI: Rogers expands high-speed internet, ClearPier bags SheKnows Media
In case you missed it: FabUPlus Magazine launches in Canada, Rogers Ignite expands to Moncton and ClearPier becomes exclusive rep for SheKnows Media in Canada.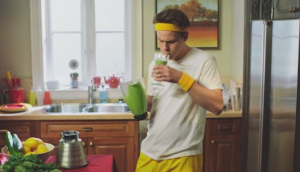 Schick goes content-heavy with new campaign
The shaver's new multiplatform push delves into new areas for the brand, including custom content on AOL and Spotify.