Articles Tagged 'Chrysler'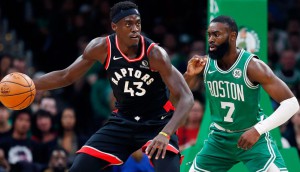 TSN, Sportsnet announce Raptors schedules
Intuit joins the ranks of Tangerine, Toyota and Burger King as a broadcast sponsor.
Millions tune in for live NFL game on Yahoo
Yahoo CEO Marissa Mayer narrows in on mobile as Yahoo's focus, with an inaugural play live-streaming an NFL game from London, U.K.
Honda Dealer Association wins the week: Media Monitors
The car company bought the most radio advertising in Toronto for the week of May 18 to 24.
Rouge Beauty expands salon network
The OOH option from Rouge Media Group is now in more than 600 locations in markets such as Calgary, Ottawa and Quebec.